King's Kitchen Wins National Recognition
Non-profit eatery in uptown gets Restaurant Neighbor Award, money for charitable work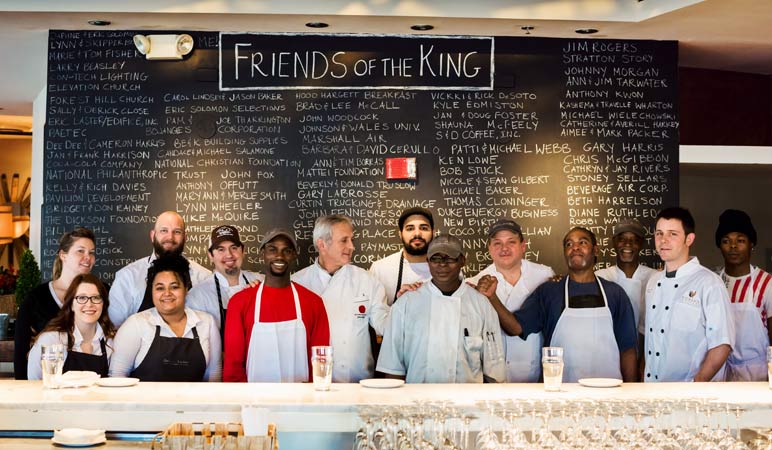 The King's Kitchen was recognized by the Washington, D.C.-based National Restaurant Association's Education Foundation for its impact on Charlotte. The association selected five restaurants across the country that have made a difference in their communities; each will get $5,000 to support their work.
The King's Kitchen, part of Chef Jim Noble's restaurant group, is a nonprofit organization. All of its proceeds go back to feeding the hungry, and much of the restaurant's staff are jobless men and women who are given the opportunity to learn the skills needed to advance in the food service industry. Noble also owns Rooster's in uptown and SouthPark.
"We are honored, humbled and [thankful] to receive such an award and recognition," Noble said. "I expect that the increase in public awareness will positively impact those to whom we strive to give hope."
Learn more about The King's Kitchen and see their menu here.