Knotted Abstract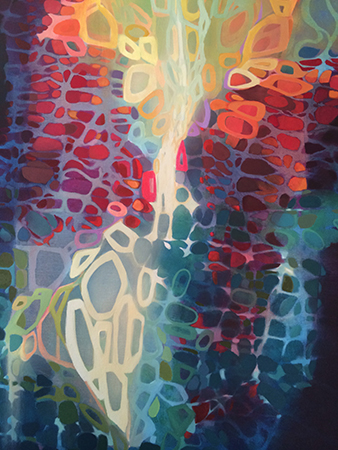 ROBERT LANGFORD moved to Charlotte to further his career in commercial real estate in 1996, painting at the end of each day as a hobby. Today, he is a full-time artist with a studio in SouthPark, and his abstract paintings are making their way to a new medium. At this year's spring furniture market in High Point, Surya debuted a rug collection, "Brought to Light," based on his work. Each rug is hand-knotted wool, patterned after a section of one of Langford's colorful, whimsical paintings. View the collection at www.surya.com/rugs.
720 Governor Morrison St., Ste. 180,
704-650-2978, robertlangfordstudio.com.