Life Lessons: Frank Dominguez of WDAV
The general manager and content director for WDAV 89.9FM talks about spreading classical music across cultures and generations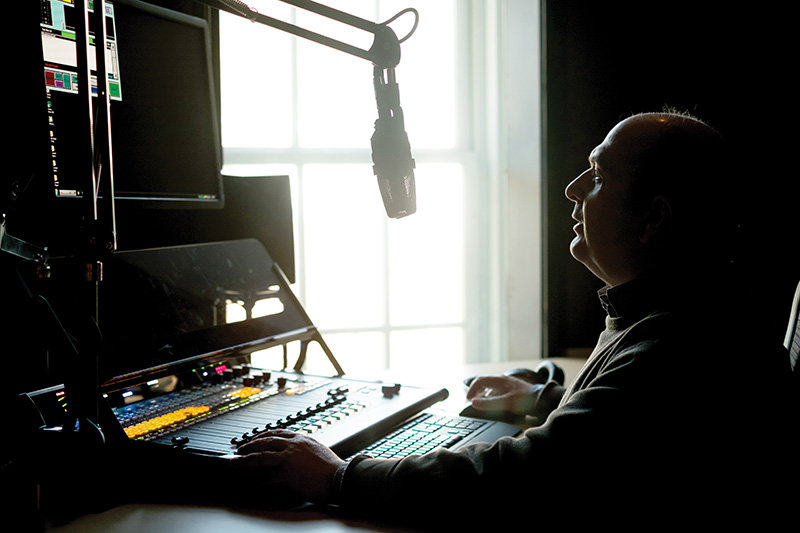 When I was growing up, I wanted to be a scientist because I loved comic books, and superheroes were always doing experiments. But I was terrible at science, so I turned to the arts.
Growing up in the Bronx, I used to do my homework while listening to WQXR, the classical music radio station. I always had this fantasy of being a nighttime announcer, and now I do just that. It's a dream come true. I'm a happy camper.
My dad gave me my first collection of classical music. He was a building superintendent, and he found a Reader's Digest collection of classical music LPs and gave it to me because he knew I loved classical music.
My folks never discouraged me. They were working-class Cubans who might have been afraid of their son going off to study theater. I was the first in the family to go to college.
After moving to Charlotte in the 1980s, I sent my résumé to every radio station in town. I started radio life as a volunteer. The only station to call me back was WFAE 90.7FM. After volunteering, I had some training, and then I had a shot at being a part-time announcer.
The best job and the hardest job I've had is the job I'm doing now. It's great fun, and so I've been doing it for 21 years now.
We're better than streaming music services because we can give our listeners experience with someone who is very familiar with the music and can share their enthusiasm with the music. You can't get that connection from a streaming service.
I love hearing from listeners, especially when you realize how many people rely on you as a companion in their daily lives.
I try not to be too gabby. Our listeners want a balance between talk and the music they tuned in to listen to. It's a fine line.
We have the only bilingual classical music program in the country, and it's because of a gringo. My boss asked me if I could speak Spanish, and I told him yes, and he asked if I might want to take on the project of producing and announcing "Concierto." I told him, "Well, yeah, but why would we want to do that?"
Classical music is misunderstood by a large population, and that's because of two factors: the decline of music education in our schools and the decline of exposure to classical music in our culture.
There's a lot of hope for the format and the music, and it's just a matter of being approachable. The music doesn't need any help. The presentation does. —As told to Jared Misner