Light up the Night with Holidays at DSBG
Fun for the whole family.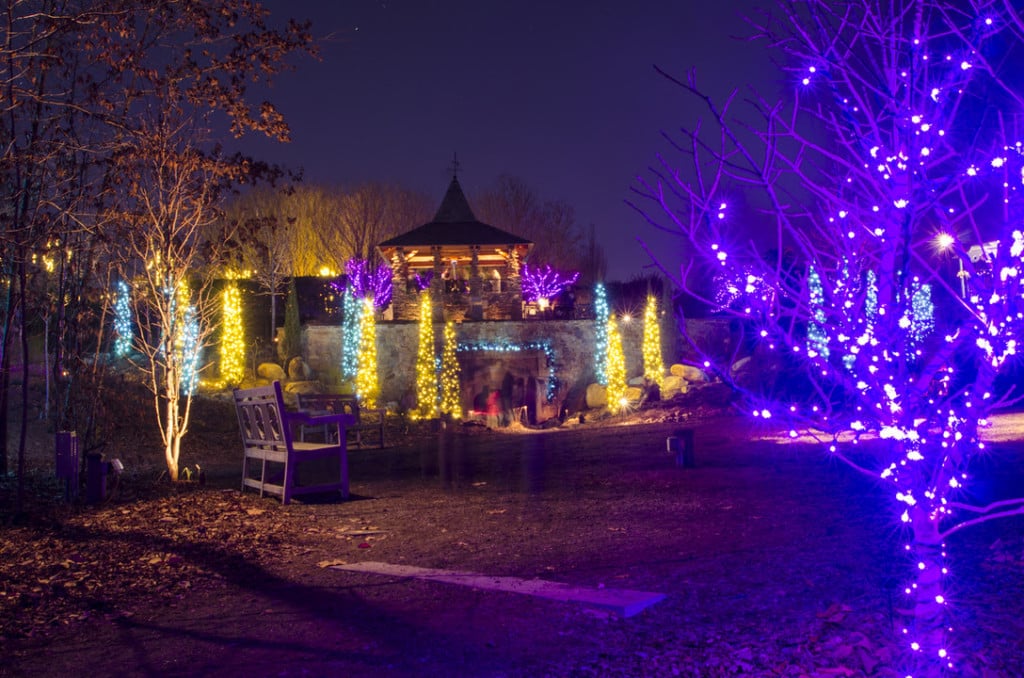 Daniel Stowe Botanical Garden is dressed in its holiday finery, offering a festive activity for those who like lights, carriage rides, and fire pits. With plenty of details that are kid-friendly, "Holidays at the Garden" is the perfect family outing to ring in the season.
From now until January 1, you can see the lights in the garden, adorning trees and creating a sort of wonderland. It is open from 9 a.m. to 9 p.m., but the lights illuminate at 5 p.m. Kids can tell Santa what's on their lists, too. Santa will be at DSBG until December 18 from 6 to 9 p.m. on Fridays, Saturdays, and Sundays.
Tickets for adults are $14.95 each, $13.95 for seniors (age 60+), and for $8.95 for kids ages 2-12. If you bring a group of over 15, you can receive discounted tickets, and garden members are able to get 30% off for themselves and up to four guests.
A variety of beverages makes this event great for all ages. You can choose from hot cocoa, lattes, tea, beer, and wine for your handheld drink as you roam the gardens. There is also a horse-drawn carriage on site offering rides ($6 per adult and $4 per child) around the premises from 5:30 to 8:30 p.m. from Friday through Sunday until December 31 (Thanksgiving and Christmas Eve excluded). Peppered throughout the gardens are fire pits for those seeking some warm respite and a toasty s'more. Keep an eye out for a food truck offering treats, too.
Get your tickets and read more about Holidays at the Garden here. DSBG is located in Belmont at 6500 South New Hope Road.