Local Chef Competes in "Extreme Chef"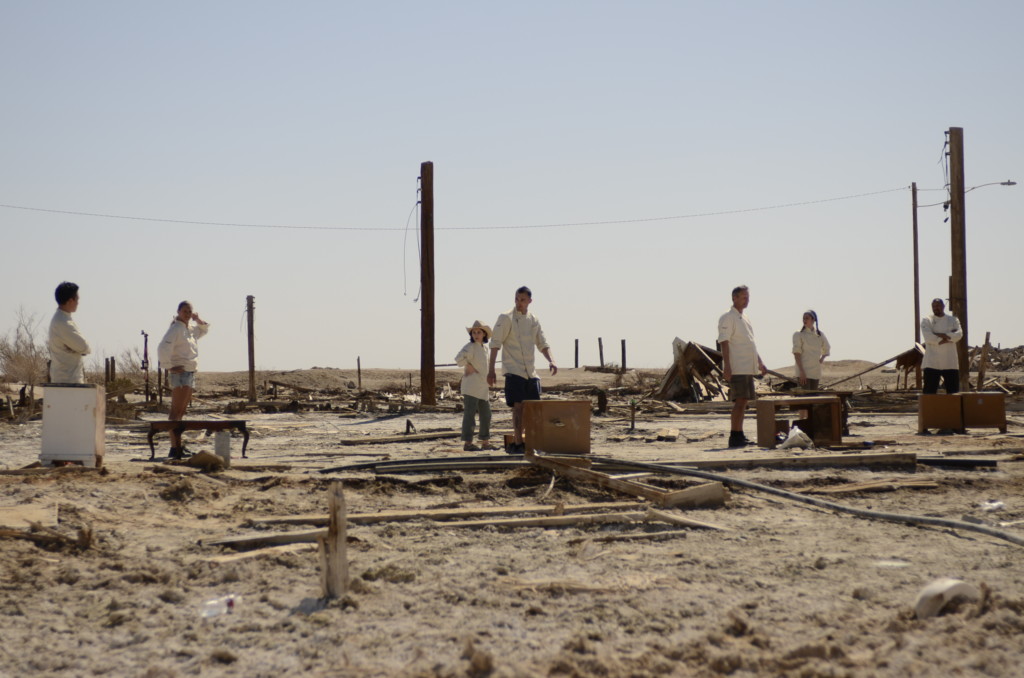 Charlotte's own Susanne Dillingham (otherwise known as The Tiny Chef) is one of seven chefs from around the country who were (literally) dropped into a remote location to compete by cooking in extreme conditions as part of the Food Network's show, Extreme Chef.
The premiere episode is coming up Thursday, August 16 at 10 p.m. on Food Network, during which the chefs are dropped by helicopter into an abandoned section of a California city, where they have an hour to raid a deserted tent village for non-perishable ingredients, build a cooking station, and use items like steel wool, batteries, and tumbleweed to start a fire. Sort of like MacGyver meets Iron Chef.
The season will span five episodes, and in each episode the chefs who have made it through previous rounds will have to compete in increasingly extreme challenges, like cooking a meal using only what they can find in the desert (ingredients and tools); traveling to Thailand where they will cook on boats in the midst of a rainstorm; and finally cooking in the jungle, where they will have to cook a vegetarian dish in the middle of a river, prepare a family-style meal from a whole pig inside a traditional Thai hut, and more.
Do you think The Tiny Chef has what it takes to win? Will you watch?