Local Chefs Cook for Hillary Clinton
Flipside's Jon and Amy Fortes cook for Hillary Clinton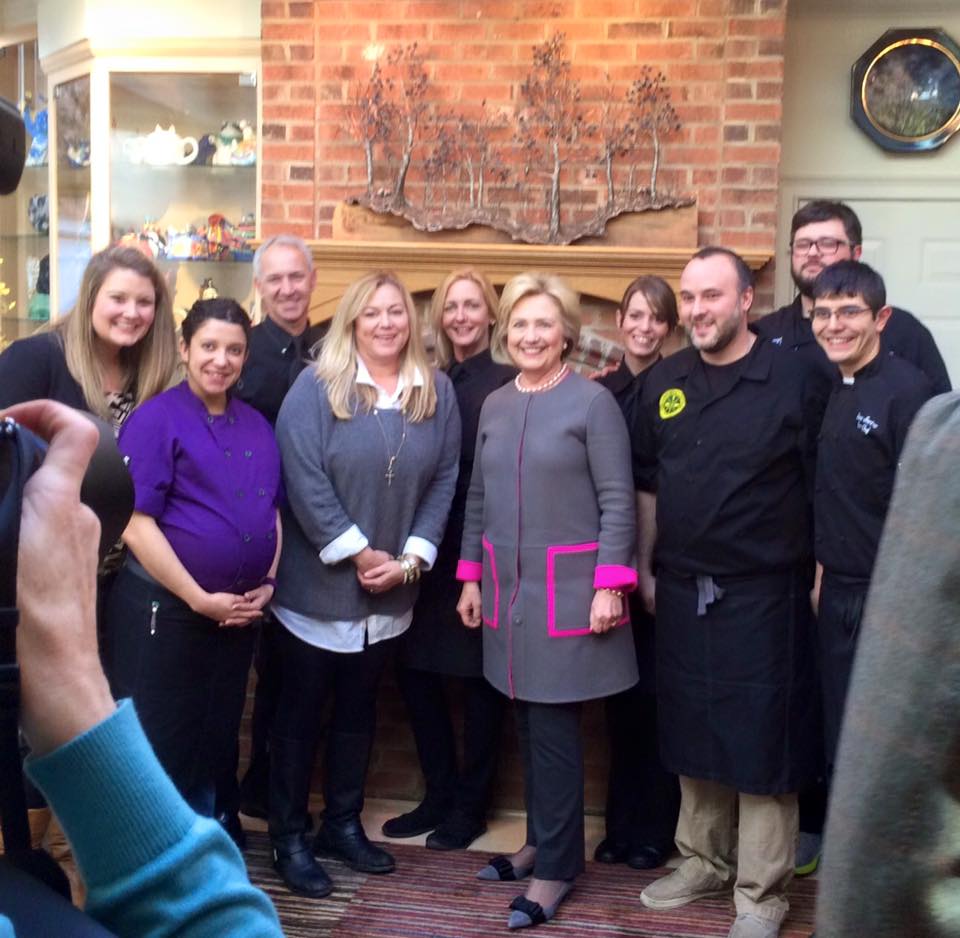 Around 10 a.m. on Tuesday, Flipside Catering arrived at a Charlotte house for a private event. They were just at this home to cater a holiday party, but today was different. There was security throughout the property, and their supplies were inspected by both humans and police dogs. Oh, and Democratic presidential candidate Hillary Clinton was due to arrive in a few hours.
The Hillary for America event attendees included state representatives, the mayor, and some of the city's most influential donors. Jon and Amy Fortes, owners of The Flipside Cafe, Flipside Restaurant, and Flipside Catering, were asked to create lunch for the crowd of more than 200.
"We did the Democratic National Convention a few years ago [when we were working] at Mimosa [Grill] too, and a lot of times these menus have to be built around picks and skewers and little-bite sandwiches and whatnot—especially when they're donor lunches," Jon Fortes says. "Everything had to be built around that and really just simple, simple foods."
The menu included crudités, antipasti skewers, house-made croissants with chicken salad, and cured meats. The catering team—now with its own staff of 15, according to Fortes—had time to chat and take photos with the former Secretary of State and first lady.
She's not the first candidate to nosh on Flipside foods. Carly Fiorina stopped in for a salad at The Flipside Restaurant in Rock Hill after the Republican debate, though the server didn't recognize her at first. Fortes says the server asked Fiorina what occasion had her so dressed up.
"Well, I'm running for president," Fiorina responded.
Bernie Sanders wasn't so lucky; he tried to make a reservation, but the restaurant was already booked up.
"We've been fortunate and excited," Jon says. "I won't say who I'm going to vote for, but we're excited to have the opportunity to serve some of these people."
Editor's note: As you can see from the photo above, Jon and Amy are expecting a baby, Olive, very soon… our congrats to the Fortes family!