Location, location, location! The Bridal Portrait
Stumped on where to shoot your bridal portrait? Look no further.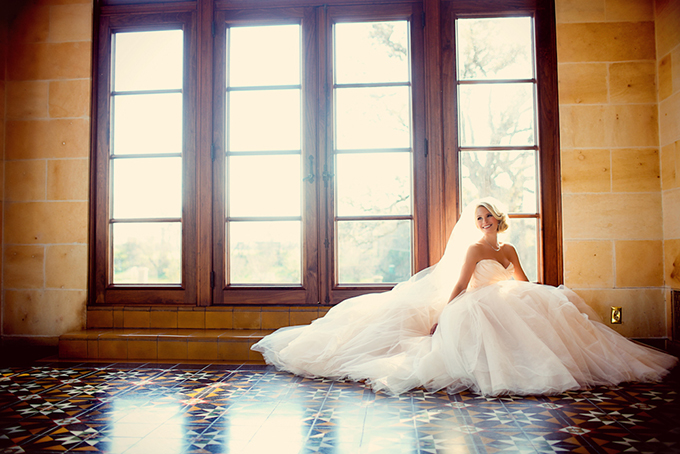 If you're a tried-and-true Southerner raised on sweet tea and collard greens, there's a good chance that your mother or grandmother won't let your wedding day slip by without a lengthy bridal portrait session.
The tradition is steeped in Southern history and brides in other regions of the country are leaning away from the portrait session, writing it off as another expense or to-do on an already crowded calendar. But the argument in favor of the bridal portrait is convincing; it gives the bride a chance to perfect her hair and makeup for the big day, it allows her to get comfortable with having her photograph taken and get comfortable with her photographers, and perhaps most of all it's just one more chance to don that beautiful gown!
If you're having a portrait session, make sure you put thought and sentiment into your location. Having a big-city wedding? Consider a more rural portrait session. Grew up on a farm? Get back to your roots and venture out to Waxhaw. The Queen City is full of photographic locations perfect for bridal portraits. Need some ideas? Look below!
Your hometown
We love the idea of a bride in her wedding dress walking up the driveway to her childhood home. There's something magical about capturing those moments on the property that she grew up on. We guarantee your parents will love the idea. Stacy Richardson Photo
The Duke Mansion
Perfect if you're looking for somewhere that combines old Hollywood glam with picturesque charm. The gardens and grounds make for lovely photos but the interior of the house is stunning, giving brides a plethora of options. Kelly Rae Stewart Photo
Morning Glory Farm
If you love the idea of a rustic, rural feel for your bridal photos then look no further. Morning Glory Farm in Monroe looks like a greeting card from its winding stone and garden pathways to its backdrop of landscaped forest. Fusion Photo
Henry Hall Wilson House
Located in historic Monroe, the Henry Hall Wilson House was built in the mid 20s and used to be the site of extravagant parties, social galas and entertainment in the third floor ballroom. Channel your inner Gatsby as the grounds of this historic house make for fun and flirty, yet refined portraits. Perfect if you want a vintage glam feel. Fort Mill Photo