Love notes and romantic readings
We've pulled some of the most romantic passages from beloved novels that would be perfect for any ceremony reading.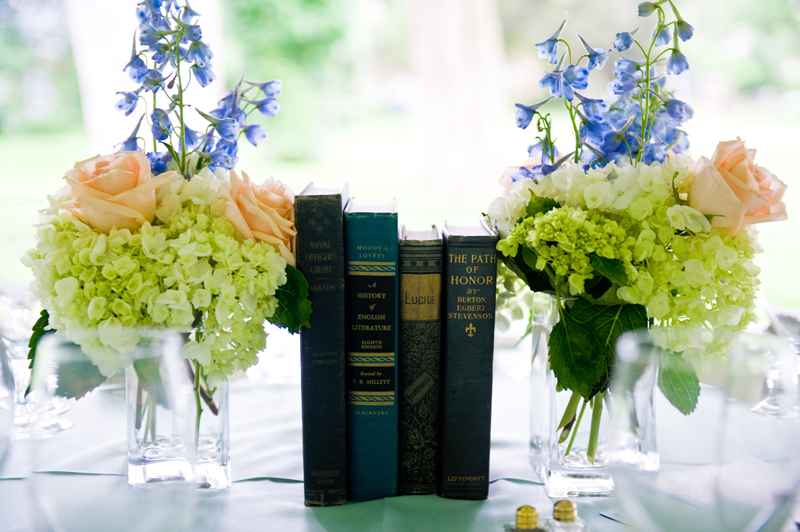 Who doesn't love the scene in Wedding Crashers when Vince Vaughn and Owen Wilson bet each other on which passage of scripture will be read at one of their infamous crashing incidents?
"20 bucks, First Corinthians."
"Double or nothing, Colossians 3:12."
Both of those passages of scripture are popular ceremony readings and for good reason – they're beautifully written, eloquent and pull in religious ideas of love, life and greater purpose. But if you're looking for a more unique passage to read at your wedding, or aren't particularly religious, there are endless novels, poems and shorts stories to pull from.
As an English and Comparative Literature major, I spent years entrenched in some of the greatest love stories of all time. Take a look at a few of the passages below and it might spark your inner Romeo (or Juliet) and lead you to the perfect reading for your ceremony.
Jane Eyre by Charlotte Bronte
"I have for the first time found what I can truly love – I have found you. You are my sympathy – my better self – my good angel; I am bound to you with a strong idmy heart; it leans to you, draws you to my center and spring of life, wraps my existence about you – and, kindling in pure, powerful flame, fuses you and me in one."
Wuthering Heights by Emily Bronte
"He's more myself than I am. Whatever our souls are made of, his and mine are the same… my great thought in living is himself. If all else perished, and he remained, I should still continue to be; and if all else remained, and he were annihilated, the universe would turn to a mighty stranger. I should not seem a part of it."
Les Miserables by Victor Hugo
"What a grand thing it is to be loved! What a far grander thing it is to love! The heart becomes heroic, by dint of passion. It is no longer composed of anything but what is pure; it no longer rests on anything that is not elevated and great. An unworthy thought can no more germinate in it, than a nettle on a glacier. The serene and lofty soul, inaccessible to vulgar passions and emotions, dominating the clouds and the shades of this world, its follies, its lies, its hatreds, its vanities, its miseries, inhabits the blue of heaven, and no longer feels anything but profound and subterranean shocks of destiny, as the crests of mountains feel the shocks of earthquake."
The Portrait of a Lady by Henry James
"It has made me better loving you… it has made me wiser, and easier, and — I won't pretend to deny — brighter and nicer and even stronger. I used to want a great many things before, and to be angry that I didn't have them. Theoretically I was satisfied, as I once told you. I flattered myself I had limited my wants. But I was subject to irritation; I used to have morbid, sterile, hateful fits of hunger, of desire. Now I really am satisfied, because I can't think of anything better."