Make up don't break up
Five beauty mistakes to avoid on your wedding day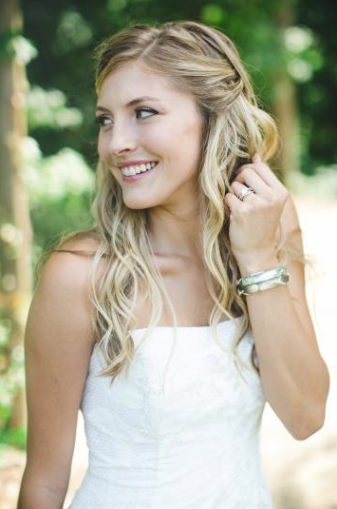 Every bride wants to look flawless and beautiful on her wedding day. Your dream dress will undoubtedly make you feel your best, but planning hair and makeup in advance shouldn't go overlooked. Proper planning can prevent beauty errors and make sure you feel like the best version of yourself as you walk down the aisle – instead of giving guests a reminder of their 1995 prom.
Avoid too much eye makeup
We love a fab smoky eye but unless you're planning a glitz-and-glam formal evening wedding, heavy eye makeup should be avoided. Stick to neutral tones and natural shades.
Don't save your first wax until wedding week
Never had a bikini or Brazilian wax before? Get one well in advance. We recommend at least two months out, to prevent any unexpected reactions or swelling. Once your skin is used to the wax, go the Thursday before your wedding.
Limit dark food and drink
You've been whitening your teeth for weeks leading up to the big day – don't ruin it by enjoying too many glasses of red wine or raspberry smoothies the days before. Dark foods can stain teeth. Save them for the honeymoon!
Don't skip a test run
This is a must for both hair and makeup. Scheduling a test run with your makeup and hair artist will prevent any wedding-day mishaps, and give you reassurance on the big day. Communication is key.
Don't try something new
We're all about changing hair color, getting bangs or trying that new metallic palette but for your wedding day, keep it natural. Now isn't the time to surprise your husband-to-be with that new pixie cut you've been dying to try.
photo styled by Erica Hanks