Mama Ricotta's Turns 30
Milestone for the beloved restaurant arrives in August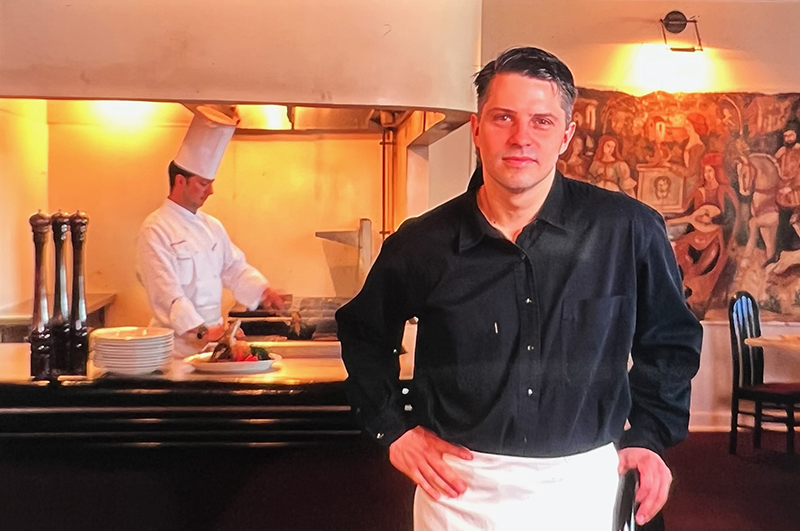 Mama Ricotta's celebrates 30 years in August, a century in restaurant years—and a milestone few others have reached in Charlotte. Since it opened on King's Drive in 1992, the Italian restaurant has hosted birthdays, engagements, graduation dinners, and, for many expectant moms, the "last supper." Mama Ricotta's Penne Alla Vodka has earned the nickname "The Inducer" for its rumored ability to kickstart labor. (Seven years ago, it was the last thing I ate before my daughter was born a week ahead of her due date.)
Veteran restaurateur Frank Scibelli, whose portfolio now includes Midwood Smokehouse, YAFO Kitchen, and Calle Sol, opened Mama Ricotta's at age 28. The menu had 10 pizzas, 10 pastas, and a handful of desserts that came from his own family recipes. In a neighborhood dotted with national chains, a few hotels, and a Jiffy Lube, Scibelli hoped Mama's might become known for its Neapolitan-style pizza.
"Back then, it was just diner-style Italian food or fine dining," he says. "Charlotte didn't have any high-quality, casual Italian restaurants." It didn't have many authentic Italian ingredients, either. When Scibelli couldn't find a local vendor to source fresh mozzarella, his team learned to make it in-house—something they still do to this day.
Scibelli recalls a night in the early 1990s when Olympic figure skater Katarina Witt wanted to dine at Mama's. "This was back when it was 39 seats, and we didn't take reservations," he says. "A lady got really mad at me because I was holding a table for Katarina Witt. But it was our first big celebrity coming to the restaurant!" Since then, he's hosted a slew of local celebrities, athletes, politicians, and American Idol cast members.
Mama Ricotta's moved to a bigger space up the street in 2002. Scibelli has since added a screened-in patio and expanded the dining room to include 220 seats. The menu of hearty pastas and Neapolitan pizzas has grown, but staples like Lasagna, Rigatoni with Meat Sauce, and Pasta Primavera remain. Scibelli still uses the family recipe for the Tiramisu and Nutella Pie, and expectant moms continue to swear by The Inducer. "We've seen longtime customers get married and have kids who come to work for us 15 years later," Scibelli says. "After 30 years, you really become part of the fabric of the community."