Mastering the first dance
Alex Zsoldos, owner of First Dance Charlotte, weighs in on matching your first dance with your wedding style.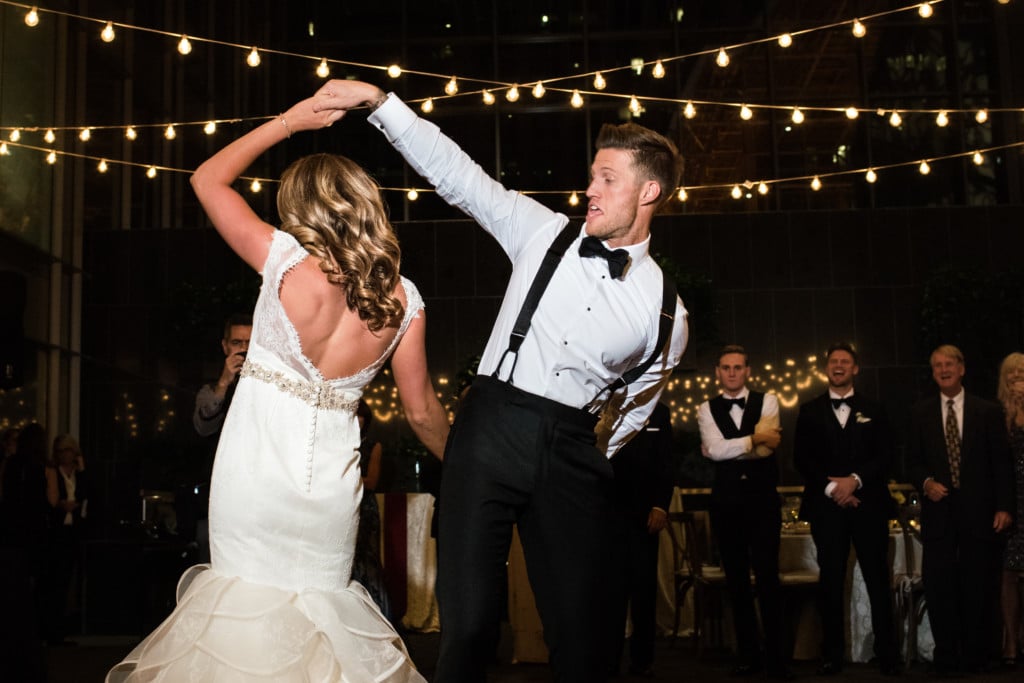 Brides, you're in for a treat. Alex Zsoldos, owner of First Dance Charlotte, offers her expert advice for couples looking to pick the perfect first dance song.
—–
These days, weddings are bespoke affairs with color palette and style coordinated down to the smallest details, from the napkin rings to the getaway car. When designing your #bestdayever, don't forget about incorporating the first dance into your overall look.
Choosing a first dance song can be daunting. Avoid the massive lists and instead start by narrowing down your choices to the genre of music that best matches the vibe of your wedding. This makes the task more manageable and fun – and you may discover a song you never thought of that perfectly matches the love you feel for your future spouse.
Here are some of my favorite choices from real weddings matched with some of the most popular styles we're seeing in 2017.
For a boho or casual outdoor wedding at the beach, in the country or your parents' backyard…
We'll end up hand in hand / somewhere down on the sand / just me and you
For a wedding with a 1920s theme or jazz club vibe…
"Come Rain or Come Shine" by Ray Charles
Days may be cloudy or sunny / when we're in or we're out of the money / I'm with you always / I'm with you rain or shine
For a glittery, art-pop inspired wedding…
Baby you're like lightning in a bottle / I can't let you go now that I got it / all I need is to be struck by your electric love / baby, your electric love
For a whimsical (and modern) Disney prince and princess…
"Married Life" from the Movie "Up"
Definitely cut this one down and avoid the final part of the song if you don't want your guests or yourselves ending up in puddles of tears.
For a "silent disco" dance party wedding…
"Love Never Felt So Good," by Michael Jackson
Baby, love never felt so good / and I doubt if it ever could / not like you hold me, hold me / baby, love never felt so fine
Alex Zsoldos is the owner of First Dance Charlotte, a boutique wedding dance studio specializing in first dance preparation and original first dance choreography. For more song ideas and first dance inspiration, follow Alex on Instagram @FirstDanceClt and on Spotify where you can browse playlists of her favorite first dance songs categorized into different genres, eras and styles of dance. www.firstdancecharlotte.com