Menu changes coming to Tupelo Honey Cafe
Small plates get big presence on new menu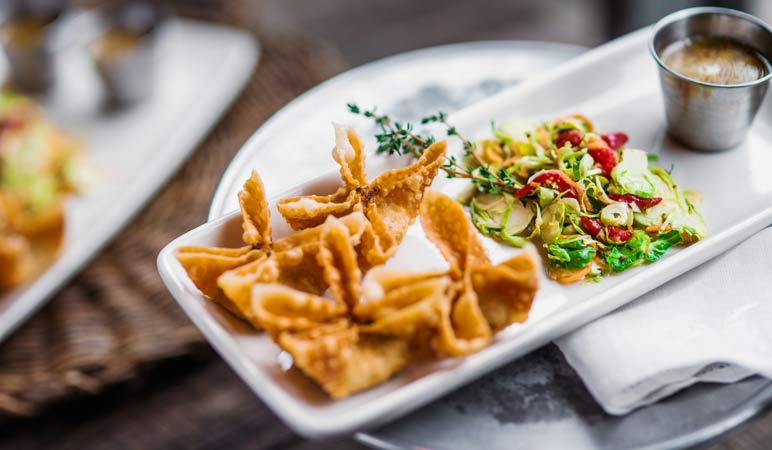 If you've visited Tupelo Honey Cafe lately, you probably noticed some new menu items that stray from the restaurant's Southern staples. With a near-overhaul of the menu rolling out in the coming weeks, expect to see a lot more of those dishes.
Citing changes in the way we like to eat, chef Brian Sonoskus is adding a variety of small plates to Tupelo's traditional, hearty Southern options. The new menu launches today in Raleigh before rolling out in Charlotte on Jan. 28, with the rest of the locations in the following weeks.
The new menu gives more space to these shared options, though Tupelo's best-known dishes, like their meatloaf and fried chicken, can still be ordered as a full entree.
"Instead of paying one price for an entree, we want you to come in and have a couple small plates for that price and more tastes. It's also about sharing — we're always about gathering around the table," Sonoskus said.
Among the new "Southern small plates" dishes on the menu is a house-cured salmon, served over potato pancakes that came from a recipe by Sonoskus' grandfather; goat cheese grits poppers; and country ham wontons — fusion dishes that bring Southern style and world-wide cuisines together.
Along with the menu changes, Tupelo will also be saying goodbye to the yellow Fiesta plates that have become associated with the restaurant. The reason for that is both practical and symbolic.
"We're going with lighter, fresher food so we wanted a fresher plate to it as well," Sonoskus said. "White plates make things pop a little more, really show off the accents; the sauces come out. We've always been known for those yellow plates, but they kind of muddle the look of the food."
The restaurant is also putting a bit more focus into becoming an after-work drink destination. Most of the new menu items include a suggested beverage pairing, and New Orleans-recruited bartender Tyler Alford has been revamping the cocktail menu.
Are all of these changes a sign of trouble at Tupelo? Not quite.
"We'd been doing what Tupelo does for a long time, and it's been always great — everyone loves it," Sonsokus said. "We just want to be more approachable to a wider crowd."
"It's nice to step outside my own little box a little bit and push myself to express in slightly different ways, so I find it to be a really exciting time."
In honor of the new menu, Tupelo is holding a social media contest, and four winners in Charlotte will get to try the new menu with three friends. Take a selfie, tag @tupelohoneycafe with the hashtag #uPlus3, and the result could be a free meal.