Menu Preview of Porter's House Restaurant
The Porter's House, a steakhouse concept from Rare Roots Hospitality, opens today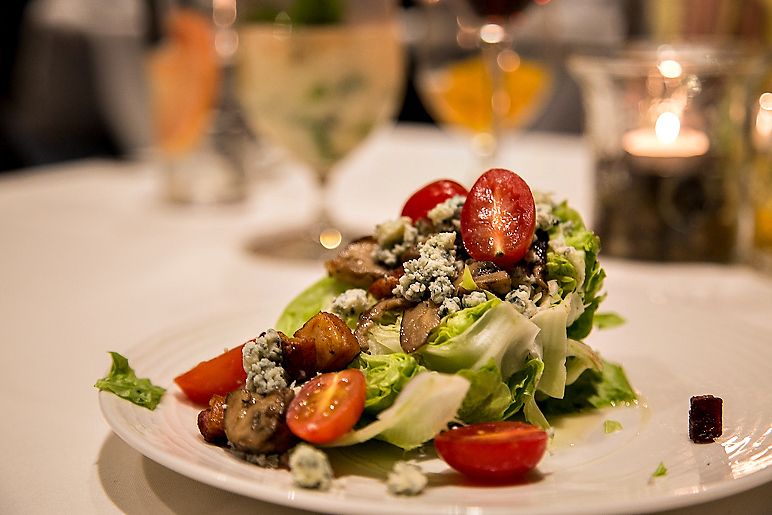 The owners of Dressler's Restaurant and Dogwood Southern Table + Bar open their newest concept today. The Porter's House, in Waverly, a development currently under construction where 485 meets Providence Road, welcomes its first customers for dinner this evening after several days of family and friends service.
The first of Kim and Jon Dressler's restaurants, Dressler's, opened in September of 2003. After that came a concept called Max's Alley, then two more Dressler's locations. Dogwood opened in SouthPark in 2013, following food trends of small plates and chef-driven dishes. The Porter's House, the latest evolution of the Rare Roots Hospitality eateries, will borrow from some of the successes seen at Dogwood, such as the small plates menu and bar program, and add the comforts of a classic chophouse.
"The main thing that ties all of Jon's restaurants together is his commitment to hospitality and service, and that's also one of the strongest suits of classic steakhouses—that over-the-top hospitality and guest-first mentality," General Manager Tim Buchanan says. "We're hoping to expand upon that down at [The Porter's House at] Waverly, and then round it out with our approach to restaurants, but really based on hospitality and service first, with a heavy influence from classic chophouses, meet Dogwood style."
Brian Lorusso, barkeep extraordinaire at Dogwood (and who we wrote about in January 2016, read that here) will launch the beverage program at Waverly along with Jeff Keiser, who will oversee the bar at Porter's House.
Here's a preview of the dishes on the menu at The Porter's House:
The Porter's House opens this evening at 5 p.m. Make a reservation using Resy, or online.