Monday obsession: colored gemstones
Pink, blue, yellow - we're drooling over these fabulous colored engagement rings!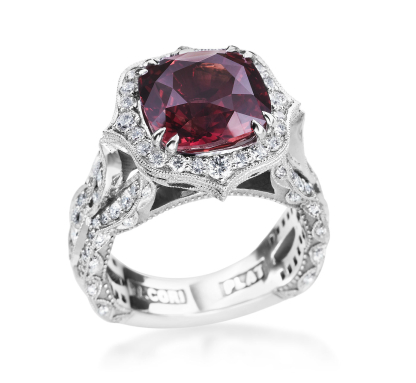 When Kate Middleton announced her engagement to Prince William, it was only seconds before we were swooning over her ring – an 18-carat oval sapphire surrounded by 14 diamonds set in 18-karat white gold.
Just as her Alexander McQueen dress would do months later, Kate's ring immediately sparked a trend as colored gemstones started popping up across the globe.
Looking for a colored stone engagement ring? Check out these gorgeous rocks.

Art Deco Emerald and Diamond
Doyle & Doyle
​Soleste Round
Tiffany & Co.
Platinum Sapphire Diamond
Oscar Heyman
​
Classic Winston Oval Yellow Diamond
Harry Winston
Platinum and Padparadscha Sapphire
Tacori​