Music City, N.C.
From the executive editor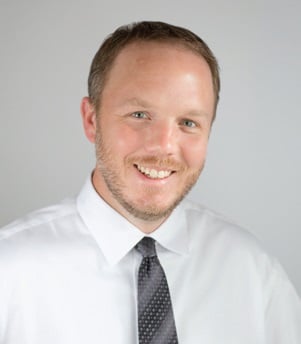 He stood, like he always did, taller than everyone on stage that night. He wore a shiny black shirt and black pants, holding a saxophone that sparkled. His boss, Bruce Springsteen, always called him the "Big Man," and the Big Man had one big sax solo, and it came in the middle of "Jungleland."
That was the 503rd rendition of "Jungleland" in concert, dating to its birth in 1975, when Clemons and Springsteen were just young, wild-eyed rock stars. There would be only five more times for Clemons. The tour ended three weeks later, and Clemons never appeared on stage again—he died after suffering a stroke in June 2011. Our city will always be one of the final places the Big Man performed his legendary solo.
I cherish knowing that small piece of Charlotte music trivia because I was there. I heard it.
Songs are gifts. Someone makes them, and then we receive them. No matter the words or instrument or genre, when a musician sends up sounds into a previously quiet space, the listener assumes all ownership of the meaning.
We're rich with these gifts in Charlotte. Whether we're on a street corner, watching Rodney Barber; or at The Evening Muse, wishing the young members of Matrimony luck as they start their career; or even if we're in the past, remembering when Elvis played at the Carolina Theatre—music meets us everywhere.
I've lived in this state for most of the past 17 years, and I haven't found another place where music is as readily available. Charlotte really is Music City, N.C. I've seen more live shows in nine months in this city than I'd seen in the previous nine years. Each one has surprised me. At the Visulite on July 3, I realized that Jason Isbell's voice really is that powerful now that he's sober. At the Nutcracker in December, I learned that our Charlotte Symphony really can make a man forget he's at the ballet. And at the Fillmore last June, I learned that the opening act really might be better than the headliner.
That was where I was introduced to Matrimony. I'd gone to see Langhorne Slim, not knowing anything about the local band that would open for him. I remember when Matrimony took the stage, the room filled with a sound that just felt different. People left their places in the beer line. Governor Pat McCrory was there that night, and even he danced a little. A few weeks later, the band released a video for the song "Golden City," in which they simply drive around Charlotte in a Ford Bronco. It became apparent then to me that Matrimony was not only a good music story, but a supreme Charlotte story. Young, talented, and beautiful. And still open to doing whatever it takes to be great.
In much the same way, we're introducing this music issue to you. I'd like to make it a regular thing. We're also introducing a new series called "Around Towns," spotlighting small towns near Charlotte. The series will appear four times this year, with the hope that it'll encourage Charlotteans to visit these places, and also that it will stir pride in the residents of our smaller suburbs.
Starting something new—a music issue or a new section or a rock and roll career—is exciting. But it also only amplifies one's appreciation for things that have long lives. After playing "Jungleland" with Clemons 508 times, Springsteen has performed it just 11 times in the three years since his friend's death. I was at one of those shows, in Charlottesville, Virginia, in October 2012. Sammy and I stood in the second row. "Jungleland" was the first song of the encore. We were shocked when we heard the first notes: Would he play it without Clarence? But when the time came, we steered our eyes to the left, and we watched Jake Clemons, Clarence's 31-year-old nephew, walk down the stairs and strike a strong pose at the front of the stage. For the next two and a half minutes, a young Clemons nailed the big sax solo in a song that's older than he is, a song that will live forever, as long as someone's around to hear it.
Michael Graff