New business spotlight: Barks and Blooms
Pet-sitting business takes on the wedding industry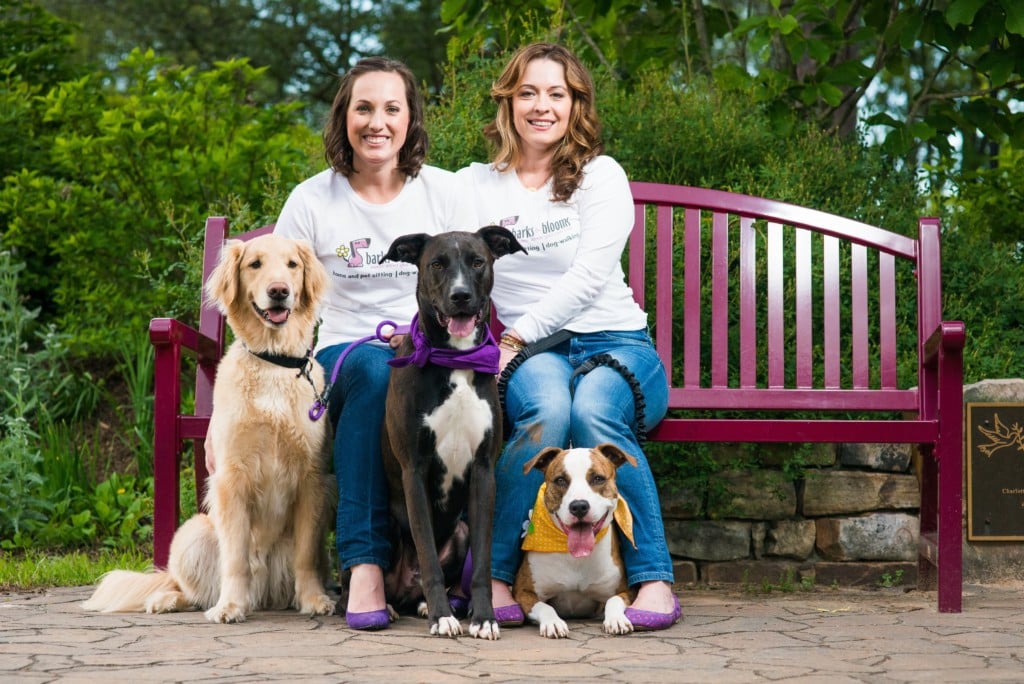 When Jamie Greci, owner of Barks and Blooms, got married two years ago, she was devastated when she had to board her beloved Golden Retriever during the span of the wedding and honeymoon.
"He's our son," she says.
But with the stresses and tight scheduling that come with planning a wedding weekend, it's often hard to incorporate pets into the big day without burdening a friend or family member with dog duty.
That's where the idea for Barks and Blooms, based in Mooresville, began.
Jamie's best friend, Mary Frances, launched the company in Harford County, Maryland in 2008. After her own wedding, Jamie realized a void in the pet-sitting industry serving Charlotte so she began Barks and Blooms in the Queen City three months ago, with offices in Mooresville and Matthews.
Barks and Blooms is a traditional dog-walking business, which offers doggie day care, cat care, home care and grooming. But what makes Barks and Blooms unique, Jamie says, is its "Big Day and Week Away" package.
Inspired by her own wedding, "Big Day and Week Away" provides couples with pet transportation to and from the venue, assistance during photos, pet care and waste removal during the ceremony and reception, as well as the option to pet sit in the comfort of the couple's own home while the bride and groom are on their honeymoon.
"The service includes pretty much everything," Jamie says. "We chaperone your dog the whole time, help with pets during photos, provide walks and playtime, food and water – we do it all."
Barks and Blooms offers customizable wedding packages for couples, as some might want their dog involved in the ceremony, while others just want their furry friend present for pictures.
Jamie's Tip: "If you want your dog in the wedding, hire a professional! I went through this and it's hard. You don't want to burden a family member or friend to take care of your dog all day. Hiring a professional allows your pet to be a part of the day, without the stress placed on family and friends."