New European spa opens in Dilworth
Stop by Dilworth's newest spa, TOSKA. Your skin will thank you.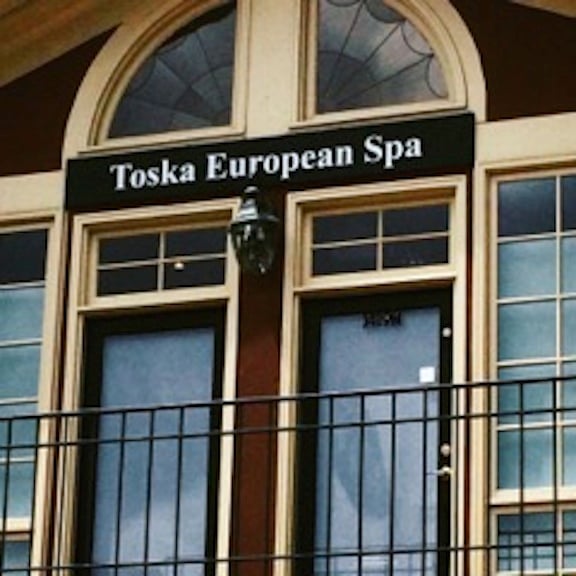 Toska Husted, founder of Toska European Spa and 20-year facial expert in European skincare will open a new spa in Dilworth next month. Sign us up!
The spa will use Biologique Recherche skincare products, and will be the only carrier in the QC. The products, which are cold formulated in Paris, use a high concentration of botanical, marine and biological active ingredients.
To celebrate the opening next month, Toska herself is providing six skincare tips to keep your skin happy and healthy!
1) SKINCARE STARTS AT A VERY YOUNG AGE
We are taught that cleansing our face every morning and evening is very important and not to use soap as it dries out your skin. We're introduced to the three basic products: cleansing milk, toner and moisturizer as key to age prevention.
2) RESULTS ORIENTED FACIAL TREATMENTS
Spa experience is not seen as pampering. For best results, we incorporate technology into our European Facials. Treatments are seen as necessary maintenance rather than a luxury experience.
3) HEALTHY SKIN STARTS FROM THE INSIDE OUT
A good mediterranean diet rich in antioxidants combined with the right skincare regimen can help the skin look healthy and years younger.
4) COLD WATER FOR CLEANSING
This technique tones the skin, tightens the pores and constricts blood vessels which reduces swelling and the appearance of dark circles. Using hot water will dehydrate the skin and strip it of its natural oils.
5) HOLISTIC APPROACH TO SKINCARE
Beautiful skin is healthy skin. Rather than seeking instant gratification in evasive procedures, skincare is seen as part of a healthy lifestyle that combines nourishment, adequate rest and active body and mind.
6) JE NE SAIS QUOI ATTITUDE
Celebrate your beauty and embrace the imperfections. We're all different for a reason and that makes us unique and beautiful.