Oh baby, baby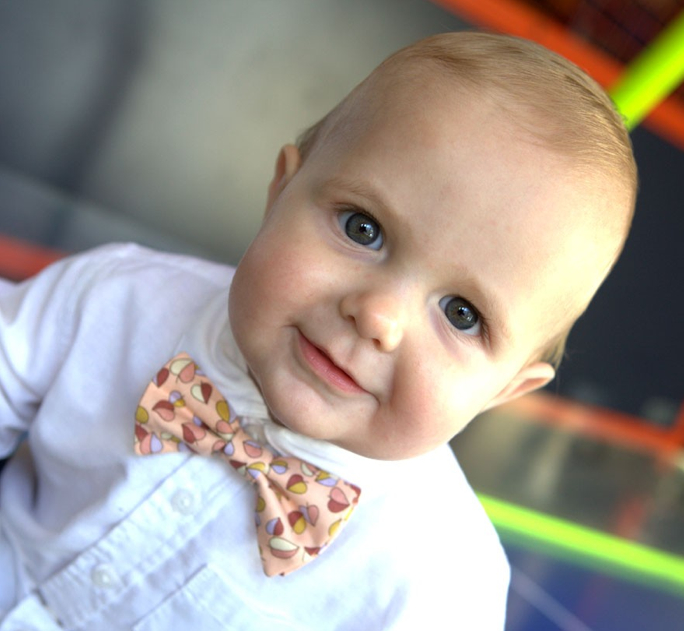 I think I found the most adorable bow ties for your ring bearers … EVER. Seriously the baby by stevie line has, hands down, the most adorable neckties for the little gents I've ever, ever seen. Polka-dots, seersucker, and paisley and guitar prints are just a few of the options available in neckties and bow ties all for the little fellas … I die. Beyond cute.
What makes them even sweeter is that you can order from ALL of the fabrics in the shop in a bow tie or neck tie.
These are the styles that I find equal parts cute and hip. What are your favorites?