On the Web: RentTheRunway.com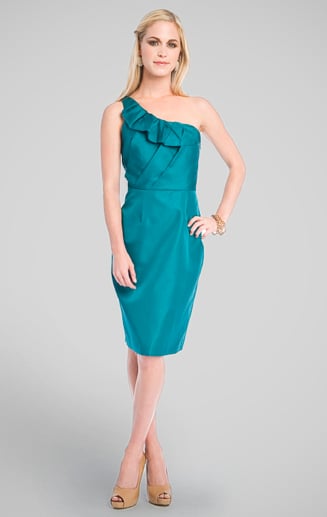 Been tagged in Facebook photos from more than one wedding wearing the same dress? I have. (Whoops.) And after finding the gem of a Web site I found this weekend while doing some research, that won't be happening again. Renttherunway.com is the answer to every ladies "what am I going to wear to so-and-so's event/engagement party/wedding next weekend?" That answer includes designer dresses that you can rent for the most affordable prices.
It's ridiculously easy. Put the date of the event you're attending, your size, and shipping zip code and you'll see a listing of all the looks in your size available for that date. Choose two sizes (in case one doesn't fit) and the date you'll need to receive the item(s). You can rent for four days (perfect for a weekend wedding) or eight days (in case you want to pack that Herve Leger number for your honeymoon) and fret about your fashion no more.
The look(s) will arrive (via U.P.S. and with a tracking number in case you're worried) with a pre-paid and pre-addressed envelope that you can send back via USPS (so skip that FedEx/Kinko's shipping line on your lunch break) without worrying about washing or dry-cleaning. (RTR handles that before shipping out to the next renter.)
Cue hallelujah-chorus music now … and send me a thank you note (or a comment below will do) for finding this gem after your friends can't stop talking about what you're wearing that weekend and how much they love it.
Love, me.
Psst. You can rent accessories, too.