Opinion: A Cheerful Holiday Assortment!
The GOP takeover of Southern legislatures is complete.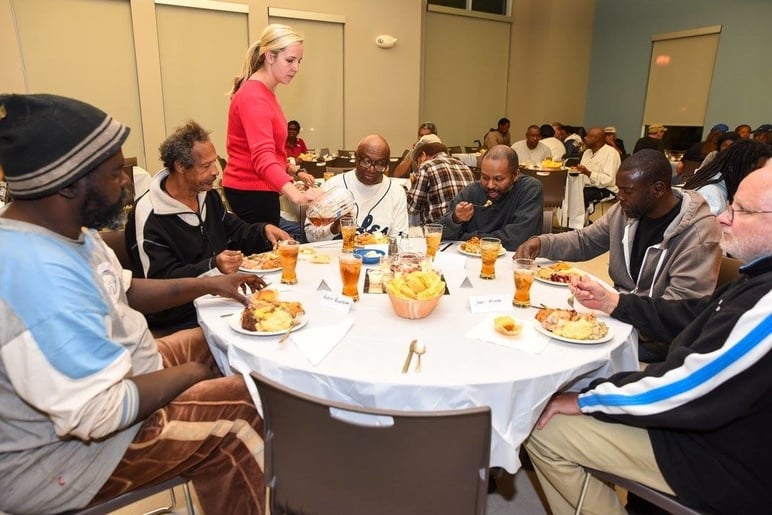 Just going to whip through a few things here.
For a couple of weeks after the Keith Scott shooting in September, Charlotte officials seem to have woken up a bit. The protests that followed—in a narrative repeated so often by me and others that it quickly became trite—"laid bare concentrations of poverty in this glimmering New Southern city," or something similar. The City Council quickly took some steps forward on affordable housing, funding for job programs, and police review.
Lately, though, the council's shown signs of sliding back into the same patterns that created the division between rich and poor to begin with. Last week, it approved an enormous mixed-use development—the city's biggest since Ballantyne in the mid-1990s—west of Charlotte Douglas International Airport not long after it had quietly dropped a proposal to build a 120-unit apartment complex with services for the chronically homeless, something like Moore Place, on the site of an old grocery store on Wilkinson Boulevard.
It's not a black-and-white, good-and-evil choice here, of course: The city has largely run out of vacant land to develop, and the riverfront property west of the airport has been a development target for years. The city understandably wants to avoid concentrations of homeless people.
But if any part of town needs services for the homeless, it's the west side; that's why the Goodwill Levine Campus located where it did. And the new River District complex is larded with the public infrastructure-and-tax subsidies sweeteners that generally walk alongside these developments.
The council and city administrators will have more chances to show how serious they are about solving some of Charlotte's fundamental problems, including poverty and its byproducts, or whether they'll serve as ushers to the development community. We all know money talks, but can't we at least turn the volume down a little?
It went almost unnoticed in the sound and fury of the Presidential election, but this may be even more important: From Virginia to Texas, every state legislature in the South is now Republican-controlled. The Kentucky House was the last to fall. And it's not just the South. Except for blue Maryland, Illinois, and New Mexico and divided Colorado, everything on the map from Pennsylvania west to Nevada is red—32 states in all.
The causes are the twin tools of party takeover, wielded by the GOP to a degree the Democrats have never been able to manage: gerrymandering and political money. The concentrated effort mirrors what happened here in North Carolina. It started in 2010, with the Democrats feeling fat and happy after Barack Obama's 2008 Presidential victory. Wide-ranging results didn't take long. If the dynamic doesn't change by 2020, the next Census year, Republicans will likely be able to anchor their majorities even more firmly through gerrymandering.
And that in turn could lead to the continuing absurdity of the North Carolina governor's race, in which the possibility remains that the Republican-controlled General Assembly will install Pat McCrory for a second term despite Democrat Roy Cooper having, by all appearances … more votes.
Plenty's been written about it already, and at this point a kind of numb exhaustion has set in for me. (The State Board of Elections held an emergency meeting for the second Sunday in a row and resolved nothing.) But what most of the chatter has missed is the prospect of Cooper's figurehead status even if this mess is resolved in his favor. Republicans retained their supermajorities in both houses. They'll be able to ignore his policy prescriptions at will and override whatever veto he throws their way. In terms of the policy emerging from Raleigh, the difference between McCrory and Cooper would be next to nil, although I suppose Democrats could rally symbolically around each veto as if it was a flagpole.
The only happy news I have for you: A judge has ruled that Dylann Roof is mentally competent to stand trial in U.S. District Court starting this week, on 33 federal charges from the Charleston massacre last June. That means the United States may be able to kill him unless South Carolina does it first. (Roof faces the death penalty as well in state court, where he's charged with nine murders.)
Victims' family members were immensely relieved, and I can't blame them. As you know, I'm down-the-line liberal on most things. Capital punishment is not one of them. There are times when it is warranted. This strikes me as one of those times, and what under current circumstances will have to pass for a bright spot.
Update, 9:55 a.m.: The judge just granted Roof's request that he be allowed to represent himself during the trial, which delivers the final turn of this particular screw: Roof, judged mentally competent, now has the freedom to demonstrate just how insane he is.