Opinion: A Place for Everyone at the Women's March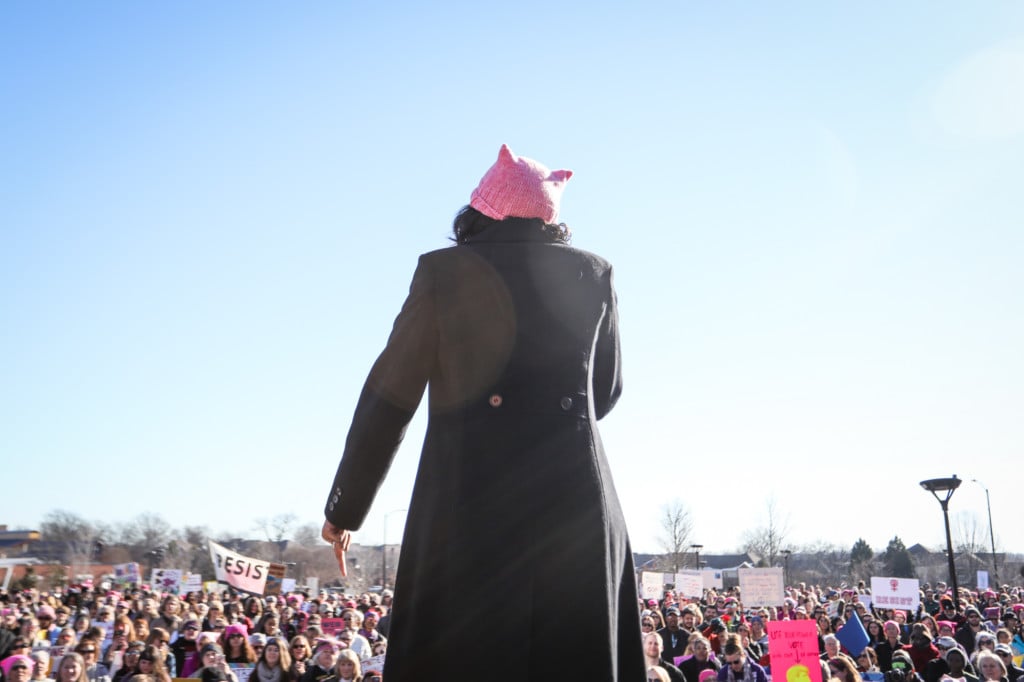 I'VE NEVER BEEN much of a yeller. The idea of taking part in a protest or a march made me uncomfortable; I thought they were for those who have the confidence to shout their beliefs proudly. I've always preferred putting my words in print. Last year, I didn't attend the Women's March. I regretted it; I felt as though I had let my fellow women down. So on Saturday morning, my husband and I headed to First Ward Park to be part of the second.
The first thing to catch my eye was the signs, so many signs—funny ones, poignant ones, sad ones, many supporting women's rights, but others, too. Signs for science. For racial equality. Freedom of the press. Climate change. Supporting the Dreamers. There were dogs with signs, and babies with signs. I didn't bring a sign, but I wore a shirt that says, "You Literally Can Even," because we can.
We can make our voices heard, even when you're not a yeller or a sign holder. There's strength in numbers, even those who just want to march. "This is what democracy looks like," the crowd chanted as we turned down Tryon Street.
In making change, there's a place for everyone. The grand gestures that earn attention, the voices on the stage that can inspire thousands, the men who stood in solidarity for equality, the women who walked with their sisters, blending into the crowd but quietly helping strengthen a moment into a movement.