Opinion: Keith Scott Decision a Hard, Right Call
Now Charlotte has other choices to make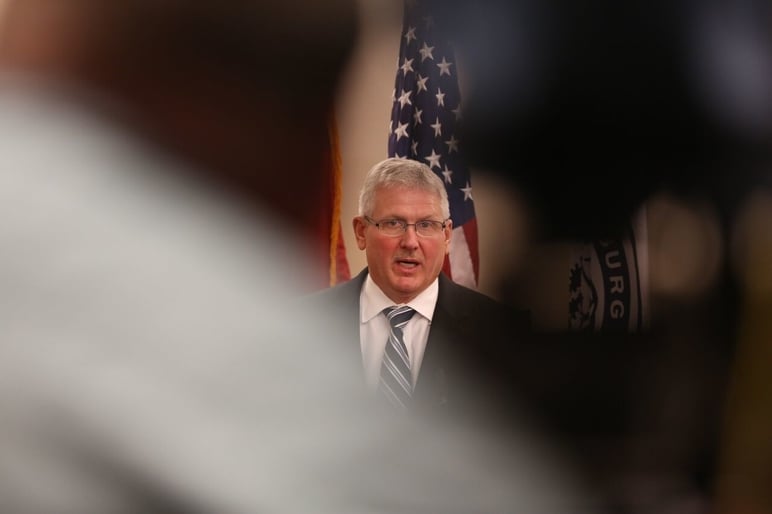 So it comes down to this:
Yes, Keith Lamont Scott had a gun. It was cocked. A round was in the chamber. The safety was off.
Yes, Scott was under the influence of heavy medication. He had a criminal record.
No, Charlotte-Mecklenburg Police Officer Brentley Vinson had no way of knowing that.
Yes, multiple witnesses said Scott had a book and not a gun, and that he had his hands up, and that it actually wasn't Vinson who fired the four shots that killed him. They were confused, mistaken, or lying.
No, we will never know what Scott intended to do when he got out of his SUV in the parking lot at The Village at College Downs on Old Concord Road on the afternoon of September 20.
But yes, it was reasonable for Vinson, or any officer, or any citizen, to assume that Scott at that moment posed a genuine threat to seriously injure or kill, which means Scott's death at the hands of Vinson and CMPD fell within the bounds of the law.
Whether it was justified on moral grounds is another matter. But this wasn't a Walter Scott situation, under dissection in court now, in which the man was running away from an officer in North Charleston. This isn't like Alton Sterling in Baton Rouge, who was wrestled to the ground and only then shot multiple times by police. It's not like Philando Castile in Minnesota, shot seven times as he reached for his ID in front of his girlfriend.
This is different—a sad and senseless case in which a man had a loaded gun and a damaged brain and an undetermined degree of control over his actions in the presence of four police officers, one of whom killed him.
It's hard to conclude otherwise after District Attorney Andrew Murray's hour-long news conference Wednesday morning, which laid out enough detail—both in his presentation and case documents he made available on the office's website—to put the matter to bed. The shooting death of Keith Scott was any number of things. It was not murder. It was not even illegal. That doesn't absolve CMPD or law enforcement generally of the duty to recognize that they presume guilt in people of color more often than in white people, and that leads to far too many black people dying at the hands of police. It doesn't mean tomorrow won't bring a fresh outrage.
It's Wednesday afternoon, just after sundown. Rain is on the way. The activists' coalition Charlotte Uprising plans to protest at CMPD headquarters at 6:45 p.m. The group promises to "shut that shit down"; it's unclear what that means.
So, in the spirit of offering answers to the inevitable question of what happens now, here are two. Both came from African-American Charlotteans speaking Wednesday afternoon at a "community press conference" organized by the Charlotte-Mecklenburg Community Relations Committee at the Belmont Regional Center.
Here was Ashley Williams, a core organizer for Charlotte Uprising, accompanied by six members who held a banner reading, "How To Get Away With Murder: Become a Cop":
"We're angry. We're upset. … We'd like to remind people that it's OK to show righteous indignation in whatever way you feel necessary." After a nod to "a world without prisons or police," Williams told her group, "Let's go," and out the door they went, still carrying the banner and chanting about how the whole damn system is guilty as hell.
A few speakers later came Shaun Corbett of Cops & Barbers fame, one of this magazine's 2015 Charlotteans of the Year along with, as it happens, CMPD Chief Kerr Putney. Corbett owns Da Lucky Spot Barbershop on North Tryon Street and is a highly regarded figure in the neighboring communities, which are predominantly black. He holds regularly community meetings and workshops at his shop, and earlier this month helped launch a tutoring program for kids.
Talking about issues is worthwhile, Corbett said. "But I'm tired. I'm talked out. I'm done talking. Granted, it's your right to protest, but what then? … We're not going to solve these problems unless we all get on the same page. I respect your voice, but where are you when things are calm?
"See, everybody's got something to say when something bad happens. What about every day?"
When he finished speaking, Corbett returned to his seat. He stuck around. We'll see what kind of city we have in the morning, and in the mornings to come.