Pencils Down: $100 Acts of Kindness
Even after his death, a generous man reminds others of their potential to help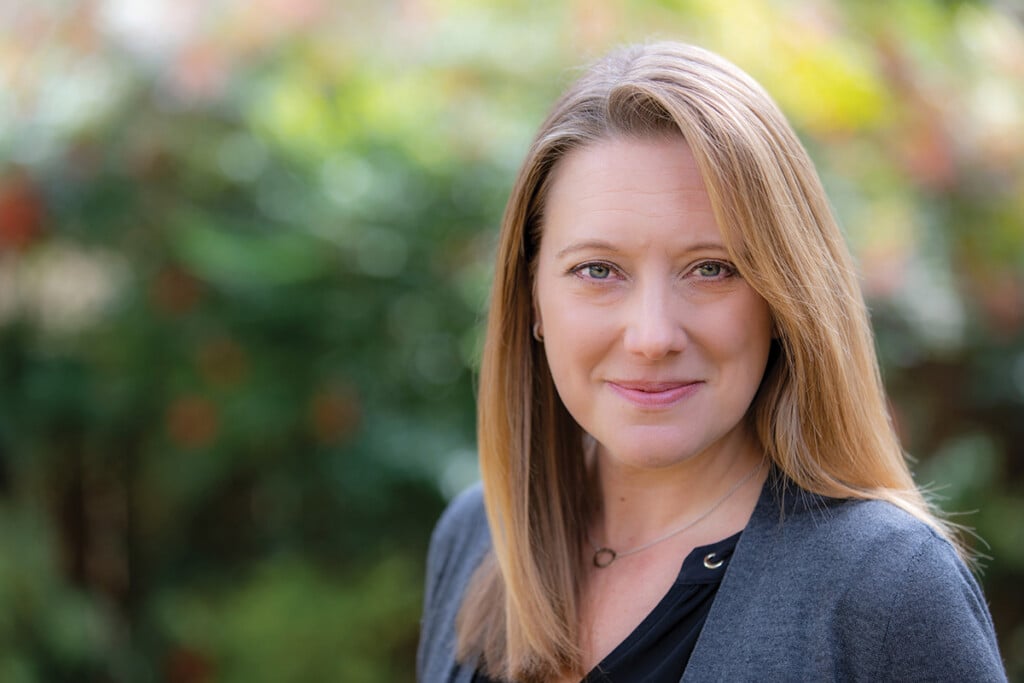 Money in churches usually doesn't flow from pulpit to pew. But last year at Park Road Baptist Church, co-pastors Russ and Amy Jacks Dean distributed 50 envelopes, each with $100 inside. The gift came with one condition: It had to help someone.
The money honored Mack Duncan, a longtime member who died last May. Mack was quiet and unassuming, the Deans say, but he was adamant that the church existed to support the community. He lived this belief, volunteering on the missions committee and at Crisis Assistance Ministry. "Mack's family told us that they wanted a lot of people to participate in Mack's vision for helping somebody in need," Amy says.
Mack's family intended their gift to be anonymous, but the Deans encouraged them to reveal who inspired the envelopes. In a church where everyone knows everyone, it mattered.
"If you knew Mack, you knew you had to do this right," Amy says. "You'd want to make Mack proud."
One member used the money to give adaptive toys to a child with a traumatic brain injury. Another donated to a fund Novant Health uses to transport cancer patients to treatment. A professor used the money to buy $5 Starbucks gift cards to surprise students and staff around campus. A high school teacher made the decision a class project, and those brilliant teens used $100 to host a fundraiser that raised $550 for Levine Children's Hospital.
While I have neither the faith of a believer nor the certainty of an atheist, I live by the principle that I—that everyone—should leave this world better than we found it. It's what we owe each other and the next folks for the privilege of being here. Yet my ability to do so seems increasingly questionable. Oceans rise, species vanish, and here I am, holding a reusable straw. Lately, individual idealism feels ridiculously small on the scale of corporate-sized crises. Do my actions help, or are they performative acts for an audience of one? How much good can one person really do? Some days, fatalism feels less like surrender and more like self-preservation.
Then I heard about Mack, a man I never met from a church I don't attend. Inside each envelope was a reminder of one's potential to help. As Russ and Amy told me stories of how people made Mack proud, I wondered: How would I use $100 to help? And then, better: How will I use $100 to help? Thus began my experiment to make $100 do as much good as possible:
Supporting an ourBRIDGE Kid: $43
ourBRIDGE for Kids is my favorite nonprofit. It's an afterschool program for children of immigrants and refugees, offering homework help, fun, and culturally relevant dinners. This donation covers a week of meals, crafts, and school supplies for a child.
Homemade Breakfast for Samaritan House: $18
Samaritan House provides a home to 12 people experiencing homelessness who need a place to recuperate after hospital stays. It connects them to housing and income support programs. Volunteers can prepare meals for guests, and this money let me cook up a breakfast of French toast casserole with fruit.
Comforter for Safe Alliance: $26
Safe Alliance runs a shelter for women and families escaping domestic violence. The shelter accepts items that help residents during their stays, from blankets to toiletries to strollers.
Animal Care & Control Pet Food Bank: $14
For this, I needed a wingman. I took a shelter dog on a daycation: Prince, a 7-year-old Shar-Pei who needed a home after his owner died. Prince and I walked, lounged, then went to PetSmart to shop for the pet food bank, which helps people in need care for pets instead of surrendering them.
I can't imagine a more satisfying way to spend $101: to see someone's smile as they smell a fresh-from-the-oven breakfast, to cuddle a dog who lost his person. Maybe I can't change the world, although I'll keep trying. In the meantime, I'll remember how little it takes to make someone's day better. Some days, that's enough.
Thank you, Mack.