Pencils Down: City of Beginnings
What will it take for Charlotte to once again welcome everyone home?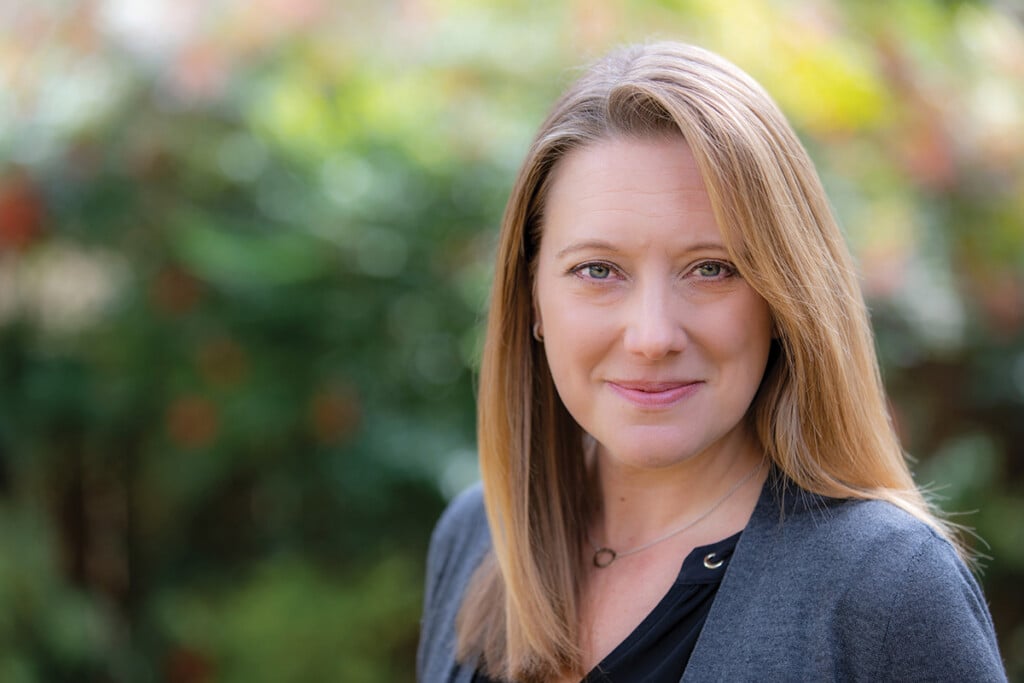 "It is easy to see the beginnings of things, and harder to see the ends."
It was the line that launched a thousand essays. Joan Didion's "Goodbye to All That" sparked a genre of why-I-left pieces, about loving, then leaving a place. This is the opposite. This is what happens when a place that's supposed to be a stop on the road becomes home.
Charlotte began for me in 2004. I moved from Arlington, Virginia, where I spent my mid-20s in apartments with distant views of the D.C. monuments across the Potomac, as I lacked the salary to live among them. Arlington strained the budget plenty. When I mentioned moving to Charlotte, friends had two questions. First, "Is that in South Carolina?" Second, "Why?"
"Normal people can buy houses there!" I returned from my scouting trip like a prophet from the promised land. Nothing was normal about being young and buying real estate in Arlington. ("Just ask your parents for $50,000 for a down payment," one friend advised. With a straight face.) Student loans and rising rent kept many of us on a financial hamster wheel, all sweat and no progress. My boyfriend, Jimmy, and I hatched a two-year plan: Buy in Charlotte, save, then move to (I hate to say it now) "a real city."
We bought a midcentury ranch in Madison Park. Back then, home prices started with a 1 and had a single comma, and loan applications required little more than a name. After closing, I wandered our home and catalogued our riches: "That kitchen! That's ours! The porch! Ours! That yard! All ours!" Our mortgage payment was hundreds less than our apartment rent, and we discovered the beauty of equity. You've never seen people more excited to paint and mow. Ours!
To meet my new city, I volunteered: tutoring adults toward GEDs, helping kids with homework. If you want to fall in love with Charlotte, volunteer. You'll discover a city of strivers and helpers, all making each other a little better. It's as inspiring as it is humbling. Charlotte became more than my affordability strategy; it was a city—a real city—I rooted for.
It took us 17 years to move. When we did, it was a 6-mile move to the east side. Even though we stayed local and used the same realtor, everything had changed. (Last summer, the nonrefundable, ironically named "due diligence" fees that buyers pay sellers before inspection started at about 5% of the listing price and could reach six figures.) We wondered how we'd manage this process if we were first-time buyers. Chances are, we wouldn't.
It's becoming hard to see the beginnings of a life in Charlotte, but it's easy to see the end of something.
Recently, Jimmy and I stood near a young couple at Devil's Logic Brewing. The guy showed a house listing to his girlfriend on his phone. I peeked: a modest ranch. "Cute!" she said, scrolling through pictures. "How much?" He told her: $450,000. They laughed, and he put the phone back in his pocket. I wanted to tell them: It used to be different here. 
Those of us who benefited from the dumb luck of good timing can't pull the ladder up behind us. Home prices have built a wall between Charlotte and many first-time buyers; let's cut some doors through it. Let's make room for more kinds of housing and mixed-income communities. Let's welcome people who want to become our neighbors and become that city of strivers and helpers who make us all better. The city's unified development ordinance, which takes effect in June, allows multifamily homes like duplexes and triplexes on land once reserved for single-family houses. I look forward to more Charlotteans holding new keys, exclaiming, "Ours!" The UDO isn't about buildings. It's about people.
I wonder about that couple at Devil's Logic. What will Charlotte look like in a decade if we lose thousands like them? People continue to move here, and they should! People who grew up here want to stay, and they should! This is a wonderful city! Now we need to create the math that makes it possible for them to stay.
JEN TOTA McGIVNEY is a writer in Charlotte.