PERSPECTIVE: An Invitation to Stand Together
Our collective instinct to 'stand with' after tragedy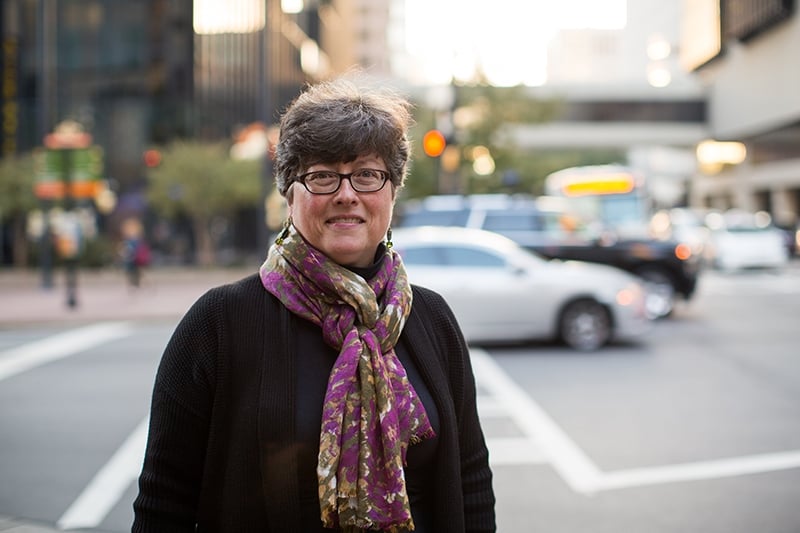 A FRIEND emailed me an invitation to attend Temple Israel's 80th anniversary commemoration of Kristallnacht—the "Night of Broken Glass" in November 1938 when Nazis destroyed Jewish synagogues, businesses, and homes across Germany and Austria.
Struggling with how to show support after the Oct. 27 massacre at the Tree of Life synagogue in Pittsburgh, I agreed to go. A few hours on a Wednesday night seemed like such a small thing in the face of such horror.
My friend, Gainor Eisenlohr, it turned out, had reached out to a lot of people. And they reached out to others. Her email led about two dozen people to attend—six or so from our book group, a crowd from her bridge club, and a number from her church, St. Martin's Episcopal.
"I think the people who came were already looking for a way to 'stand with,'" Gainor texted me the next day. "I just was able to give them one way to be able to do that."
The beautiful and devastating service ended with Rabbi Murray Ezring asking everyone who was not Jewish to stand. I expected a few dozen … and was moved to tears when dozens and dozens of people throughout the room rose to their feet. The rabbi's voice rang out, thanking us for coming to bear witness with the Jewish community.
It was such a simple invitation.