Perspective: Moving Up
What do our choices about where to live say about the future we want?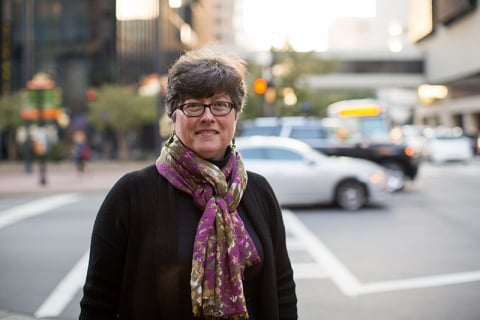 LIKE MANY NEWCOMERS, I moved to Charlotte for a job. Choosing where to live in a city I didn't know well presented a challenge.
My criteria? Lots of natural light, a direct route to work, and rent I could afford. I was thinking about design, neighborhoods, and price.
Real estate agents say location is the key. You can change many things about a house, but moving it somewhere else is expensive, difficult, or impossible. Location influences school assignments, although magnet schools, private schools, and charter schools offer additional options.
Beyond location, however, is the question of how you want to live. Moving can be a way to hit the reset button for a new stage of life, or to align your lifestyle with different values.
Several of my friends are looking to downsize as they become empty nesters. Others are planning for retirement. One woman who retired a couple of years ago likes to entertain dinner guests. Her ideal smaller house would still have a large dining room.
I gave up a large yard and a garden for a short commute and a walkable neighborhood.
What would you give up if you could improve your child's future?
Charlotte ranked 50 out of 50 of the country's largest cities in a study of economic mobility a few years ago, and research released this fall found that a child's ability to escape poverty depends on the neighborhood within a half-mile of that child's house.
What if everyone could move to improve their child's future?
What if they didn't have to?