Perspective: Network-Life Balance
Job seekers have to do it—and it's terrifying. Here's how to manage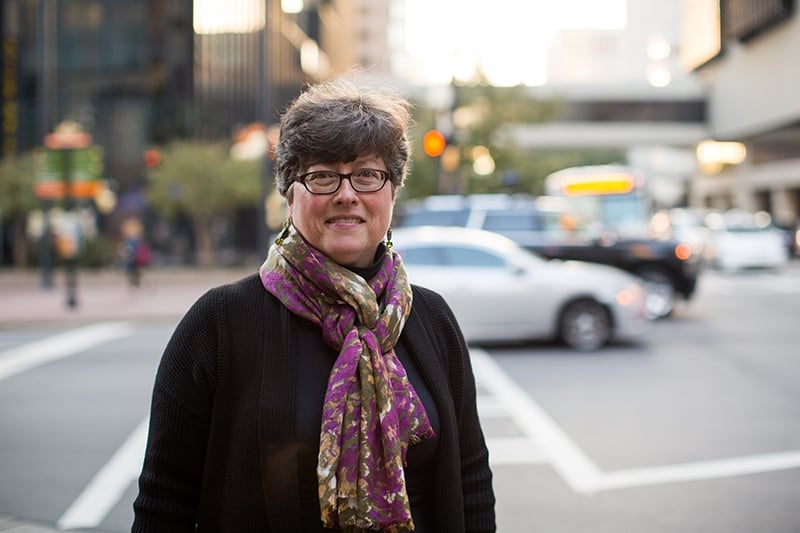 "I KNOW I'M SUPPOSED to network, but it sounds awful."
My business communication students know they need to network to get jobs. They envision entering a large room full of strangers and having to introduce themselves. If they succeed, they will get job offers.
Well, that is terrifying; those stakes are pretty high.
True, you will have to introduce yourself to people you don't know. That's why you're there—but an actual job offer is probably still several conversations away.
Six questions you can ask to make networking events less intimidating:
What can you do to manage your anxiety? Do some research, get some practice, check out the venue—whatever you usually do to reduce your fear of the unknown.
What can you do to plan ahead? Identify something you want to learn. (For instance, at Queens University of Charlotte's Schmoozapalooza event this spring, I asked recruiters what opportunities their companies have for mid-career applicants with relevant experience but non-traditional career paths—a question many of my coaching clients ask.) Decide what you'll wear and test it out. Figure out how you'll gracefully carry copies of your résumé.
What can you do to change the stakes? It's not realistic to expect instant job offers at initial meetings. What's more reasonable? Set other, smaller goals. For instance, introduce yourself to three people, or acquire three business cards.
What can you learn from this experience? Make some notes about what you did well. What will you do differently next time?
What can you enjoy about it? Networking events only last a few hours. You might surprise yourself.