Pewter Rose Bistro's Butterscotch Scones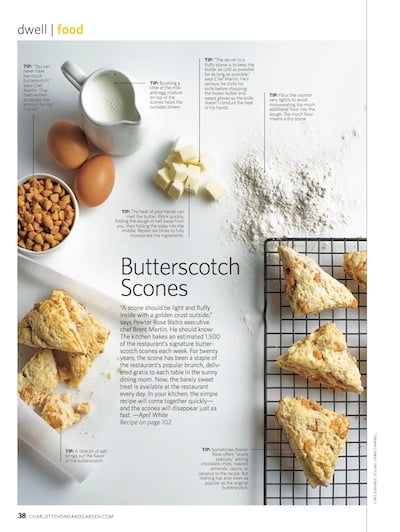 Including the recipe for Pewter Rose Bistro's signature (and delicious) butterscotch scones in Charlotte Home+Garden was not a difficult decision.
But now that the Charlotte institution has closed after more than 20 years in business, we're even more grateful we had the foresight to ask for the recipe back in 2011.
Find the complete recipe—plus helpful tips and techniques from chef Brent Martin—on the Charlotte Home+Garden website, here.
What will you miss about Pewter Rose?