Picture perfect: Essential wedding shots
Everyone loves some good eye-candy! Check out these fabulous photos captured by Charlotte's own!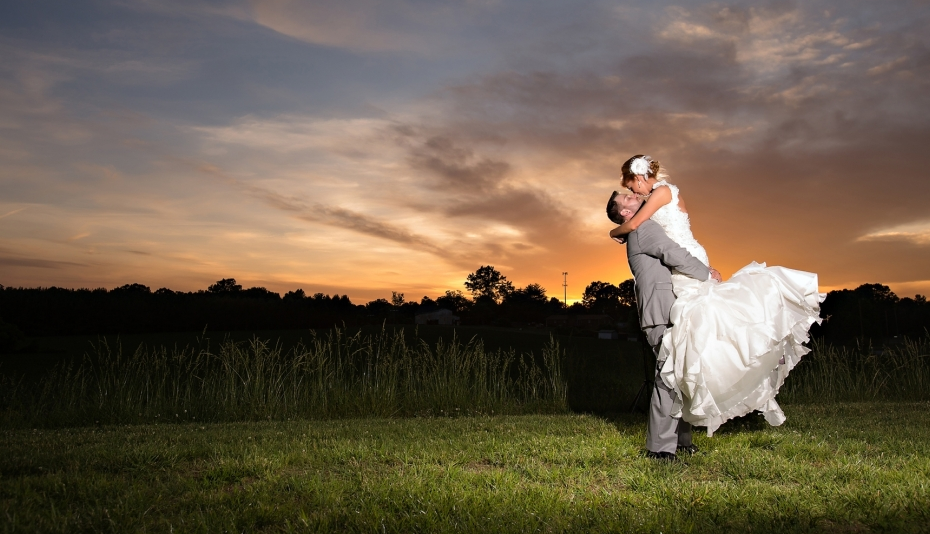 Some brides will shell out as much as 20 percent of their overall wedding budget on a great photographer; and why wouldn't you? It's a once-in-a-lifetime moment that you'll want to capture and cherish forever.
I remember when I was younger, I hid underneath a table in a fine-dining restaurant to avoid having my picture taken. Let's face it – we're not all comfortable having a camera in our face. If you're anything like me, the thought of having a photographer follow you around on your wedding day is unnerving, to say the least.
Meet with your photographer at least twice before the big day to get comfortable with his or her personality. Bring samples of wedding shots you like to give the photographer an idea of what you're after. Most importantly, relax and have fun. It's their job to make you feel comfortable and look natural in your wedding day photos.
As you gather up some of your favorite moments of inspiration for your own big day, take a look at these "must-have" moments, all captured by local Charlotte photographers.
His expression

Lauren Rosenau Photography
The moment with your dad

Smitten & Hooked
Pretty paper

Old South Studios
The party!

Elizabeth Scott
The details. Don't forget your rings!

Christopher Bell
Head over Heels

The Schultzes
The joyful exit

Diane Personett