Piece of (wedding) cake
Who says you can't have your cake and eat it too?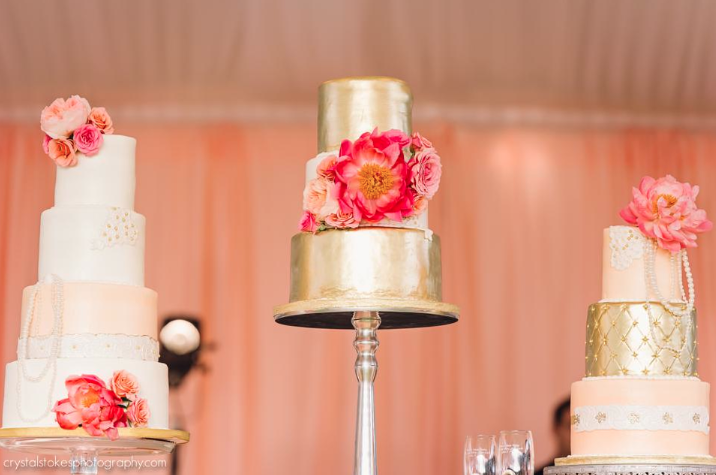 I remember shortly after getting engaged, my fiance and I had the inevitable conversation – "How much do you want to be involved in the planning process?"
It's not uncommon for most guys to opt out of attending countless meetings with florists, hair stylists and stationers. In my situation, my now husband wanted input on just three simple things.
Food. Alcohol. Cake.
Deciding on a wedding cake is one of the sweetest parts of wedding preparation. It's a delicious little work of art. What better place to start than browsing these steal-worthy cakes made right here in Charlotte?
Cheesecakes Etc. // www.cheesecakeetc.biz // 704-509-2020
Wow Factor Cakes // www.charlotteweddingcakes.com // 704-654-0598
Edible Art Cake Shop // www.edibleartclt.com // 704-343-2253
Suarez Bakery // www.suarezbakery.com // 704-525-0145
Ella's Celestial Cakes // www.ellascelestialcakes.com // 980-237-9793