Planning the perfect bridal luncheon
Read on for tips and tricks to make your bridal luncheon perfect.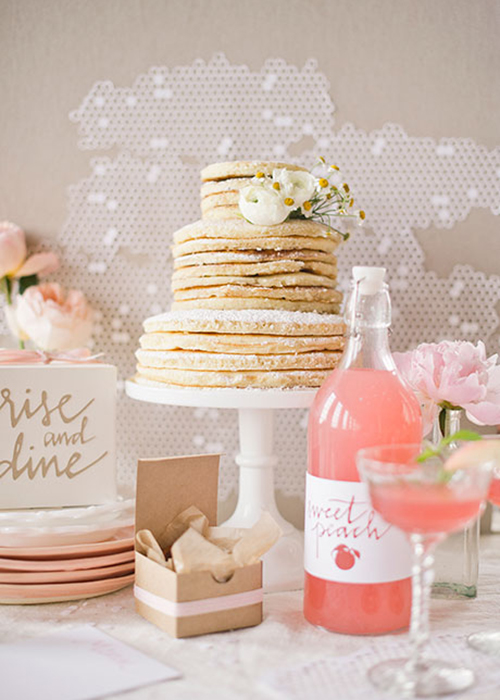 It's party time!
One of the best parts about planning a wedding is the parties. From bachelorette weekends to showers, once a ring is on your finger, there's always a reason to throw a party in your name (hey – we're not complaining!).
As the bride, you'll almost always be the guest of honor… but there is one party you're responsible for hosting – the bridal luncheon.
Luncheons typically occur a day or two before the ceremony. They serve as a way for you to say thank you to the women who have made a difference in your life (namely mothers, grandmothers, and bridesmaids).
Let's break it down:
Who hosts? Typically, you do! But in wedding planning, everything is adaptable and we're seeing a trend in mothers, grandmothers and even close aunts taking on the responsibility of hosting a luncheon or brunch. Don't overthink it. This should serve as a time for you to enjoy some R&R with the women you love before your big day.
Who's invited? Ladies only! Keep your guest list small to allow for more quality time with each other. Of course, your bridesmaids should be included along with your mother and grandmother, if you would like. It's also nice to include your future mother-in-law and any of the groom's sisters.
Does it have to be a luncheon? Nope! Despite the name, the bridal "luncheon" can be anything you'd like. Afternoon tea, brunch and lunch are most traditional, but a cocktail party or even a get-together at the host's home would be equally nice. Pick something that fits the style of you and your leading ladies.
Will there be presents? Women invited should not bring a gift. Remember, this is a chance for you to thank them. Use it as a time to present your attendants with a few gifts. And don't forget to make a short and sweet toast in honor of your girls!