Post-Election Mayhem in North Carolina
Chaos reigns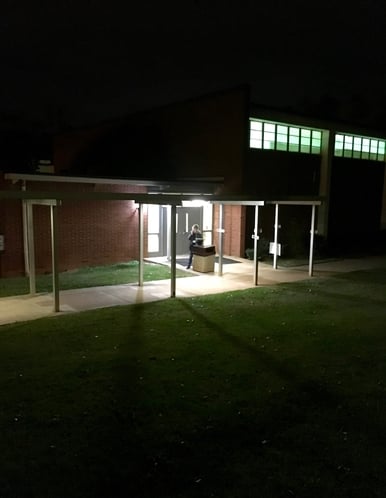 A few things to keep in mind about the election challenges that the N.C. State Board of Elections met to discuss Sunday and will meet again to discuss Tuesday:
1. In June 2013, the U.S. Supreme Court nullified a critical section of the Voting Rights Act of 1965 in Shelby County v. Holder, lifting the requirement of states with histories of voting discrimination against minorities to obtain "preclearance" from the U.S. Justice Department before making changes to voting laws and procedures. This meant that 2016 would be the first Presidential election since 1964 without that provision.
2. The state's voter ID law followed on the decision's heels. A federal appeals court struck it down four months ago, saying it targeted black voters "with almost surgical precision." That forced the state elections board to scramble to adjust early voting hours and places.
3. We will never know how many people affected by the law stayed home or cast invalid ballots because of the confusion.
4. As of this writing, Democrat Roy Cooper leads Republican incumbent Pat McCrory in the governor's race by exactly 6,600 votes, a number that's grown with the counting of provisional ballots. The Cooper campaign says it's more like 7,900.
5. Still in question and discussed Sunday by the state board: about 1,500 provisional ballots from voters who say they had registered to vote at DMV offices but didn't show up on voter rolls.
6. The state board will have to review those. The board reserved for county boards the task of reviewing election protests by the McCrory campaign alleging voting fraud and irregularities, including votes by felons, out-of-state residents, and the dead.
7. State board staff say they've found "evidence" that 339 felons illegally cast ballots during the election.
8. "It's very troubling to me to have all this develop," board secretary Rhonda Amoroso said Sunday. "To me, it appears, and it may appear to folks in the public, that we have a systemic issue here of voter fraud activities."
9. Even if county boards invalidate some ballots and validate others, it doesn't appear likely that they'll be enough to make up the 6,600-vote gap.
10. Several county boards have already rejected protests of election results, most notably in Durham County, where the general counsel of the state GOP—acting as an individual, he said—asked for a hand recount after problems with the county's voter tabulation software.
11. Republicans hold the majority on all 100 of North Carolina's county election boards.
12. Even if Cooper becomes North Carolina's 75th governor, he'll spend at least four years beating his head against a stone wall. Republicans retained veto-proof supermajorities in both houses of the General Assembly.
13. Which means if there was "a systemic issue here of voter fraud activities," it certainly wasn't a very successful one.
14. If the elections boards can't sort this all out, another governmental body can, through a provision of the state constitution that's been used once in the modern history of the state. Guess who?
15. But that'd be a "last resort," says House Speaker Tim Moore.
16. Similarly, legislative leaders say there's nothing to a widely disseminated rumor that Republicans are about to stack the state Supreme Court—where Democrats won a 4-3 majority in the election—by expanding the court by two seats and allowing McCrory to fill them with conservative justices.
17. And if that happens, North Carolinians will have a systemic issue, and a giant case of fraud, and no way to rectify it except for, conceivably, asking for relief from a Justice Department and federal court system that's about to be overseen by Donald Trump.