Pre-NBA Draft, G.O.A.T. Dines at Stoke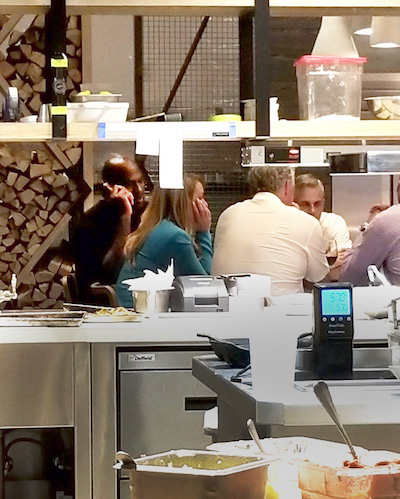 It must have been a long workday for the Charlotte Hornets staff, because Michael Jordan and several folks in business attire were spotted having dinner at Stoke last night. With the NBA draft taking place tonight, we can imagine MJ is having intense discussions about picks. Those conversations are likely to continue until draft time, so perhaps Jordan decided to continue discussing their decision outside of the office, taking their talents to the Marriott City Center (sorry, that's the only basketball joke I can make). Curious about who the Hornets are drafting? Wrong writer for that.
We can help if you want to dine like the G.O.A.T., though. A source says he was spotted eating the shrimp and mussels dish, which is served with Carolina rice grits with sofrito (a Latin base with tomato, onion, garlic, and peppers), salsa verde, and an ember aioli. Learn more about the draft on a sports blog or something, but you can see where we ranked Jordan on our February list of the most powerful people in Charlotte.