Q&A: Interior Designer Jacqueline Wood Wheeler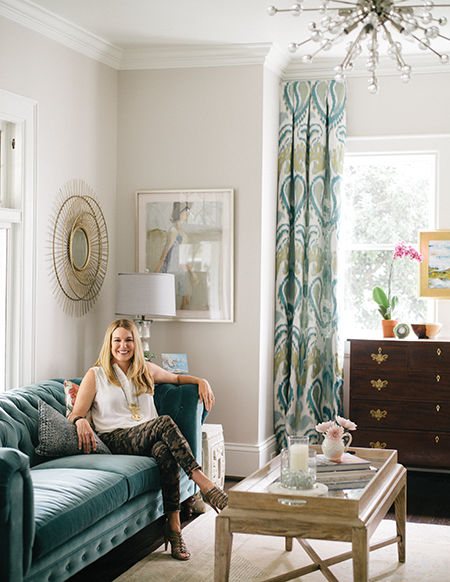 Jacqueline Wheeler Interiors
1918 Lennox Ave.
704-677-4928
Years in business: 4 years
Hometown: Charlotte
---
Charlotte Home + Garden: Favorite color to wear?
Jacqueline Wood Wheeler: Black, much to my mother's chagrin.
CHG: Favorite color to design with?
JWW: Blues (navy, especially) and fuchsia. Can I have two?
CHG: When did you know you wanted to be an interior designer?
JWW: I have loved design for as long as I can remember, and decorated for friends and family forever, but I worked in the dental field for 24 years before I finally decided to try and make a career of it. I love it so much. I have no doubt I was created to do this.
CHG: Favorite recent design trend?
JWW: Wallpaper!
CHG: Design trend you wish never happened?
JWW: Microsuede sofas with built in recliners. Oh, and jabots.
CHG: Favorite national interior designer?
JWW: I like Emily Henderson because she uses a lot of color in her designs.
CHG: Another local designer you admire?
JWW: I think Charlotte Lucas has great style.
CHG: Best career advice you've been given?
JWW: Don't be afraid to say no to a job that you know isn't for you.
CHG: Best place to find inspiration?
JWW: I find my inspiration in nature. I used to make color combinations from pictures of birds; I made Pinterest boards of them so I could refer back to them. They are so amazing!
CHG: Three words that describe when clients see their completed home?
JWW: We never stay for the reveal, but every single text we get after they see it starts with OMG. I cry every time. My husband says I have the only job where your client crying is a good thing.