Rain on your wedding day
Making the most of unexpected and unwanted weather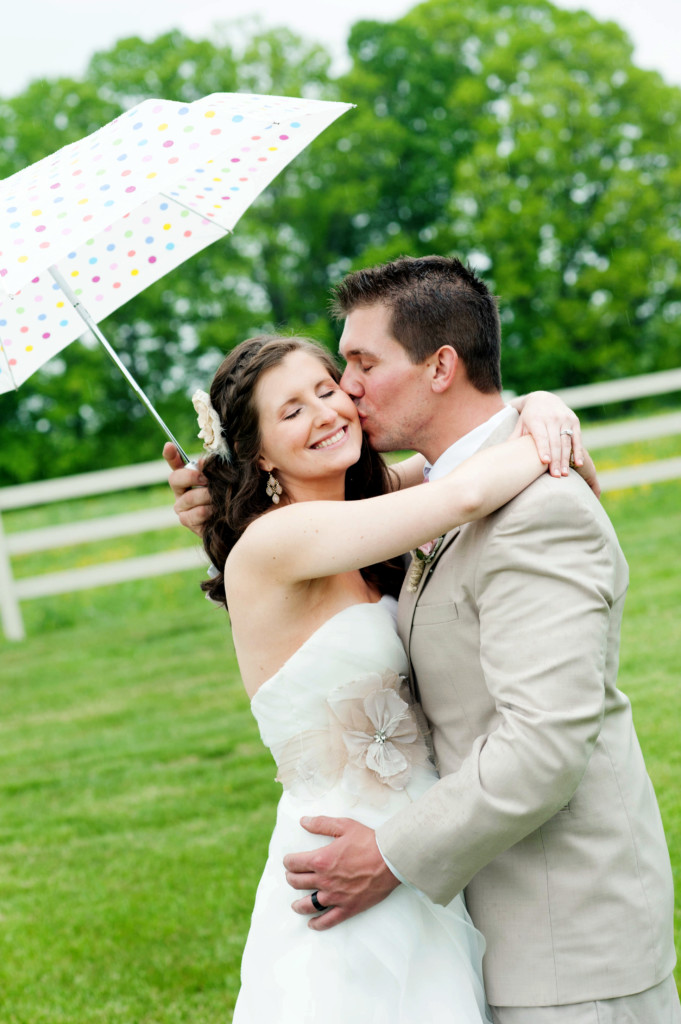 There's an old saying that rain on your wedding day is a good sign, and we're standing by it. Of course, every couple imagines their wedding day will feature sunny skies with 75 degree temperatures but, especially in spring, the ever-changing North Carolina weather patterns can create unexpected rainstorms ready to sabotage your big day.
Our biggest piece of advice if you're getting married and the forecast looks questionable? Don't panic!
Skim the following tips to make sure you're wedding-weather ready, rain or shine!
Plan ahead. Planning is key when it comes to preparing for unexpected weather. If you're getting married outside, check your venue's back-up plan for rain before booking. If back-up options aren't available, consider a different venue or rent a tent that will be available if needed on the big day.
Communicate. If the forecast calls for rain a few days out from your wedding, communicate any change of plans to your wedding party, vendors and guests. Make sure everyone knows where to be and when incase of bad weather. Don't wait until your wedding day to let them know.
Be flexible. Brief thunderstorms are ever popular in April and May. Don't be afraid to be flexible with your wedding timeline. If there's a downpour beginning at the time of your ceremony but it's expected to pass 20 minutes later, consider altering your timeline. Pay your vendors for any overtime charges. Your guests will thank you.
Get gifty. Give your wedding party color coordinating umbrellas and rainboots as "thank you" gifts, and to keep them from getting soaked. They'll love the sentiment and you'll love the rainy-day look when your photos come in. Don't forget moms and grandmas.
Adjust your attitude. Your mentality can make a big difference in the outcome of your wedding day. If the forecast looks questionable, don't let your head get the best of you. Today will be fabulous! After all, you're getting married! Keep the positive vibes flowing and don't make room for Negative Nancys.