Read this before you register
What you need to know before registering for gifts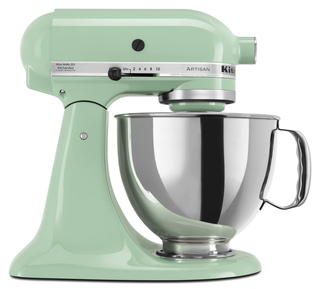 Once the date is set, venue is selected and Save the Dates are sent out, one of the next steps in wedding planning is registering for gifts. Some guests buy gifts for the happy couple well in advance, to make sure they get first grabs at the prettiest items.
When it comes to registering, consider no more than three options. It's customary to register at a variety of locations that will offer guests the chance to buy gifts at several price points. Your grandmother won't mind dishing out $300 for a Kitchen Aid mixer, but your broke college roommate will need some more reasonable options.
Some of the most popular places to register: Crate & Barrel, Pottery Barn, Target, Bed Bath & Beyond, Williams Sonoma, Belk and Amazon.
The best way to keep from becoming overwhelmed while registering (and adding duplicate items, while forgetting others) is to make a checklist. Start by writing down everything you might need, check them off once they're picked out, and add to the list as other items pop into your mind. Make sure to get your future husband's opinion; believe it or not, sometimes the guys can think of things you might've forgotten.
Here's our checklist of the registry must-haves:
Stemware
Flatware
Stand-alone mixer
Cutlery
Bed linens
Bakeware
Towels
Slow cooker
Toaster or toaster oven
Cutting board
Although it's necessary to include the essentials, don't forget to register for items that you and your hubby will enjoy for years to come, such as board games, beach towels and home décor.