RECIPE: CupLux Coffee's Frozen Oat Milk Latte
With a festive twist for the holidays—and one tip on how to make it an 'Adultte'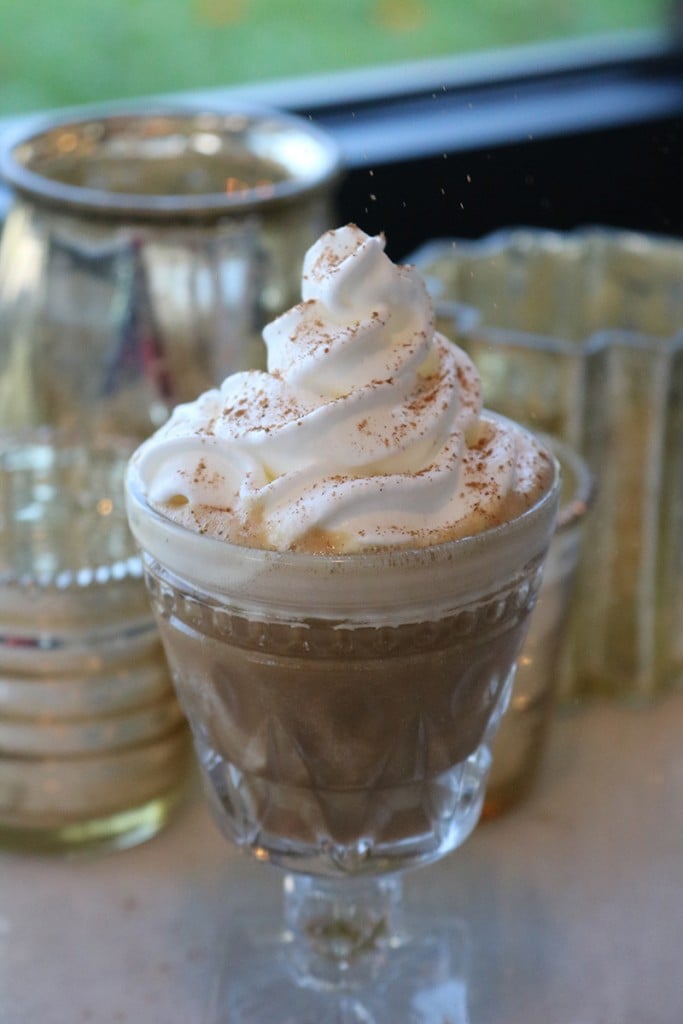 Ian Kolb opened CupLux Coffee with his father and brother on Freedom Drive in 2017. The drive-thru coffee shop makes all of its flavored syrups and sauces, which Kolb often uses to experiment with new drink recipes. He calls his Frozen Oat Milk Latte a "revamped version of the Frappuccino," and he gave it a festive twist for the holidays. Make it at home for your friends and family to enjoy. 
What You'll Need:
Blender
2 lowball glasses
Ingredients:
2 tablespoons instant coffee dissolved with 2 tablespoons hot water
3 tablespoons coconut milk
2 tablespoons raw simple syrup (1 part filtered water to 1 part raw sugar)
6 ounces oat milk
2 cups ice
Directions:
1. Dissolve the instant coffee in two ounces of water, preferably hot.
2. Pour the coffee into the blender and add the remaining ingredients. Blend until you reach your desired consistency.
3. Serve in two lowball glasses; top with whipped cream and dust with cinnamon.
Kolb's Tip:
Make it an "Adultte" and swap Kahlua for simple syrup as needed for 2020.