Reid's SouthPark Location Opens
New 8,000-square-foot space is near SouthPark Mall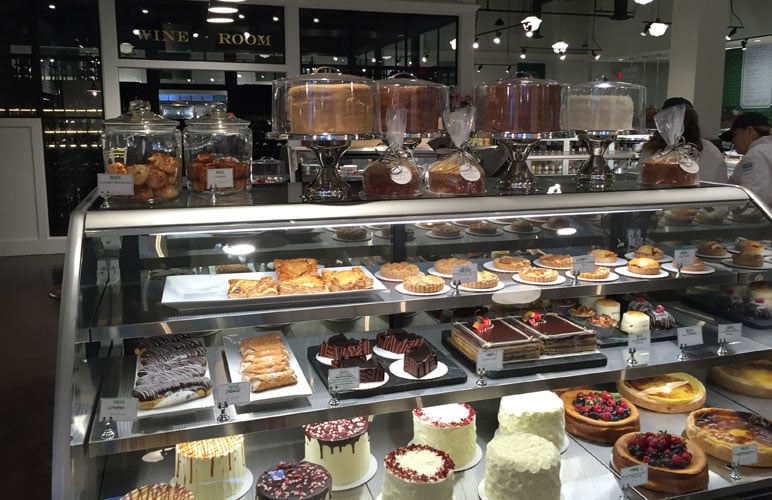 Reid's Fine Foods announced today that the store's SouthPark location is open for business. The new, 8,000-square-foot space is adjacent to SouthPark Mall and will sell the same upscale goods as the original Selwyn Avenue location, including meats, cheeses, and wines. There will also be a larger deli and prepared foods section.
The SouthPark Reid's, which was originally slated to open in the fall, has a heated and covered patio and is located next to McCormick & Schmick's.
"This store will be all the best parts of our flagship Selwyn Ave store, amped-up with an unbelievable expanded selection of cheese/charcuterie and locally- and regionally-sourced prepared unique foods. And we'll have an inviting atmosphere in which to enjoy them…with ample parking," Tom Coker, president and majority owner of Carolina Select Brands, the parent company of both Reid's and Young Plantations, said in a press release.
The new store hours are as follows: Monday through Saturday, 9 a.m. to 9 p.m.; Sunday, 11 a.m. to 7 p.m. The bar and patio will be open from 5 p.m. to 10 p.m. Monday through Wednesday, and will stay open until 11 p.m. on Thursday on Friday. Saturday, the bar and patio will be open from 11 a.m. to 11 p.m. You can also stop by Reid's for Sunday brunch from 11 a.m. to 2 p.m.
Read more about the new Reid's in our earlier coverage here.