Renfrow Farms booking 2016 florals
Pressly Williams, resident farmer at Renfrow Farms in Matthews, offers insider tips on floral arranging for DIY brides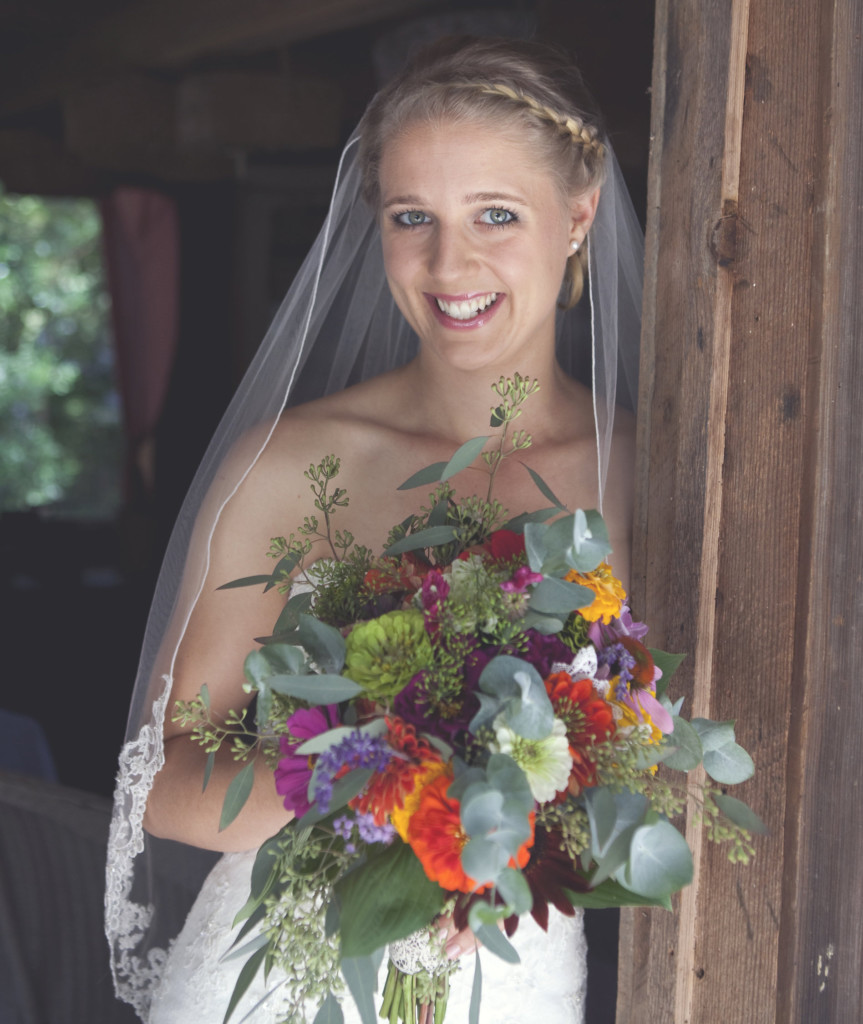 You might remember the adorable Pressly Blackley Williams from a Real Wedding we featured last October.
The NC State grad grew and arranged all the flowers for her big day, and guests enjoyed dinner catered by Sante restaurant in downtown Matthews, which featured the bride's very own produce. How cute is that?!
Williams is now offering full service design for a limited number of weddings each year, and is currently booking for 2016. She also will offer "Bulk Buckets" from May through October, which will feature seasonal blooms and foliage for brides looking to create their own pieces, whether that's for the big day, bridal shower, rehearsal dinner or other special event.
Williams also will offer an "a la carte" menu for brides who want to arrange centerpieces and reception flowers with Bulk Buckets, but might want to skip out on the more technical pieces, such as bouquets and boutonnieres.
"I have no idea where this business is going to take me, but that's kind of exciting," Williams said.
Pressly's tips for DIY brides
Plan ahead and allow yourself plenty of time to prepare
Don't arrange flowers the day of
Keep all flowers in water before the event to ensure they last
Practice arranging bouquets beforehand
Don't be afraid to ask for help
Enjoy the process and have fun with your flowers


Renfrow Farms

409 W. Charles St.
Farm stand open Tuesdays, 10 a.m. to 2 p.m.
www.renfrowfarms.com
renfrowfarm@gmail.com