Ring in the New Year: Events in Charlotte
Looking for the perfect way to bring in 2015 with the love of your life? Check out these fabulous events coming to the Queen City. Take your pick!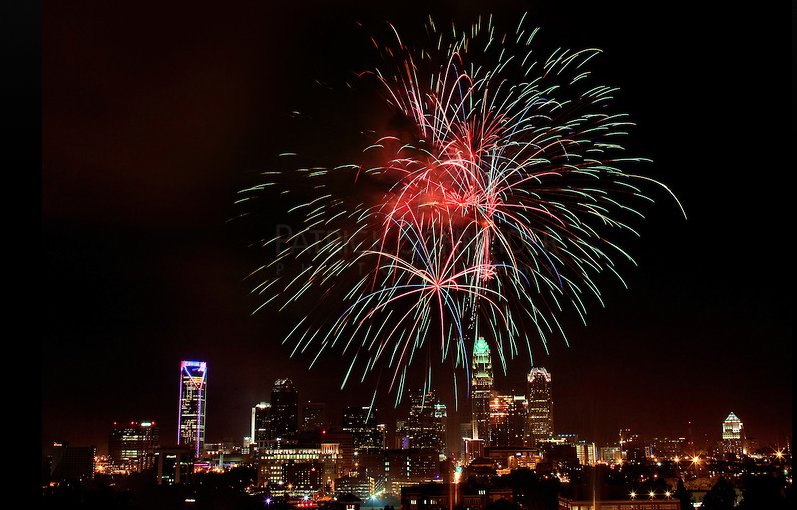 12th Annual Back to the Future Bash
The popular 80s and 90s nightclub will ring in the New Year with their annual Back to the Future Bash, complete with party favors, glow sticks, multiple dance floors, champagne toast at midnight and drink specials. $20 before Dec. 29; $25 after. Roxbury Nightclub, 115 W. 5th St.
Bollywood New Years Eve
The Hindu Center of Charlotte will host a family-friend party featuring local DJs, karaoke, games and street food. Open for all ages and kids with an adult. $5; Kids under 12 free. 8 p.m. – 1 a.m. Hindu Center, 7400 City View Dr.
Bootleggers Ball
Barreled at the Lift Speakeasy will host a prohibition party with beer, cocktails, wine, champagne, hookahs and more with live music by DJs Amalgam and Nurotik. Ages 21 and up. 9 p.m. – 2 a.m. Barreled at the Lift, 1600 E. Woodlawn Rd.
Blast from the Past at StrikeCity
StrikeCity will host a "Blast from the Past" New Year's Eve Party featuring music from the 70s, 80s, 90s and 2000s. Dress up from your favorite decade and enjoy drinks, appetizers, champagne toast and more along with bowling. $90 for VIP bowling tickets; $45 before Dec. 30; $65 on Dec. 31. 9:30 p.m. – 2 a.m. Strike City, 210 E. Trade St.
CLT New Year's Eve Party
Looking for a family-friendly, alcohol-free place to celebrate? Enjoy live music, games, fireworks and performances at NASCAR Hall of Fame Plaza uptown. 7 p.m. – midnight. 400 E. Martin Luther King Jr. Blvd.
Duke Mansion's 100th Birthday Party
This black-tie affair will celebrate New Year's Eve and Duke Mansion's 100th birthday with a multi-course dinner, live music, champagne toast and late-evening breakfast. $258 per person; $515 per couple. 8 p.m. – 1:30 a.m. Duke Mansion, 400 Hermitage Rd.
Great Gatsby New Year
Leroy Fox celebrates ringing in 2015 with a taste of the 20s. Enjoy a five-course meal with prohibition era cocktails, live music, Glitter & Glitz after-party and a champagne toast at midnight. $60. 8 p.m. – 2 a.m. 705 S. Sharon Amity Rd.
Latin Extravaganza at the Westin
Enjoy bringing in 2015 with salsa, bachata and merengue dancing at this exclusive party by Rodrigo & Wendy Latin Dance Company with music by DJ Carlos and DJ LeBron. Formal dance attire. 21 and up. $35 per person; $60 per couple. 9 p.m. – 2 a.m. The Westin Charlotte, 601 S. College St.
NYE Masquerade Ball
L4 Lounge hosts a New Year's Eve Masquerade Ball with hors d'oeuvres, dinner buffet, party favors, best mask contest and champagne toast. 9 p.m. – 2:30 a.m. L4 Lounge, 2906 Central Ave.
Night of Whimsy at New Gallery of Modern Art
This charity ball will support Restore International. Enjoy a full bar, appitizers, desserts, DJ, dance floor and champagne toast along with popcorn, cotton candy and adult snowcones. $85. 9 p.m. – 12:30 a.m. New Gallery of Modern Art, 435 S. Tryon St.
New Year's Eve at RiRa
RiRa will ring in the New Year with live music from Heroes at Last upstairs and a DJ downstairs with a champagne toast at midnight. $10 cover. RiRa, 208 N. Tryon St.