Ritz-Carlton to host 'Chocolate and Bubbles' dinner
Planning Valentine's Day? Don't miss these sweet events.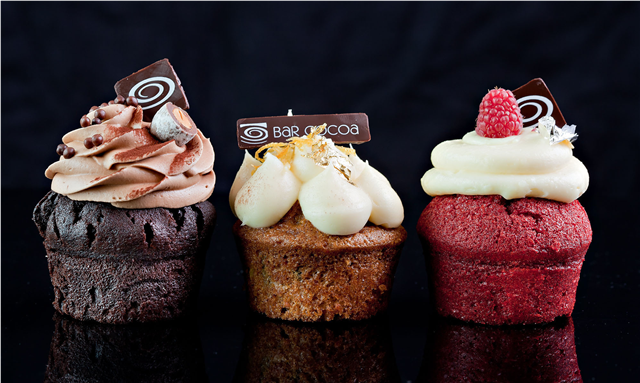 Love is in the air! Well, almost. Valentine's Day is just around the corner and if you haven't made plans with your sweetheart yet, you're in luck. The Ritz-Carlton Charlotte is launching its first-ever "Chocolate and Bubbles" dinner in The Punch Room. Guests will enjoy a shareable menu featuring Strawberry White Chocolate Mousse, Red Velvet Cheesecake, Milk Chocolate Crème Brûlée, Passion Fruit Gelée S'Mores Torte, Chipotle Marshmallow Grand Marnier Fondue, Almond Cake, Berries and House-Made Marshmallow. Let's not forget a bottle of Chandon Brut or Veuve Clicquot Brut! The Punch Room will not be open to other guests during this Valentine's dining event.
Chocolate & Bubbles Details
Feb. 13 and 14
7 p.m.
$150 or $225 per couple
Reservations required
Can't make it to dinner but still looking for a sweet treat to surprise your future hubby? On Feb. 10, Bar Cocoa will unveil its new Valentine's selection, featuring everything from Red Velvet Blondies to Cherry Chocolate Cordial Macarons.
Couples looking for something a little more adventurous – but equally romantic – should check into the Cocoa Lab Valentine's Cooking Class. Guests will eat, learn and cook up romantic sweet treats.
The class will begin with a tasty 8:30 a.m. refreshment in The Ritz-Carlton Lobby Lounge, after which students will proceed to the Cocoa Lab pastry kitchen to learn how to create Pomegranate Poached Pears, Lady Baltimore Cake, Grand
Marnier
Truffles, and Chocolate Chili
Soufflé
with Vanilla
Anglaise
.
Cocoa Lab Cooking Class Details
Feb. 6
8:30 a.m. to noon
$100