RockSalt opening tonight for dinner
Anticipated restaurant will start service despite delay in liquor licensing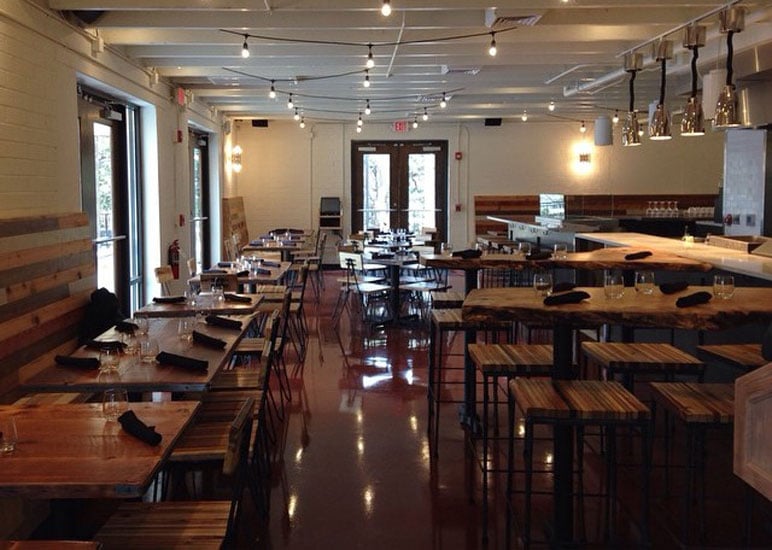 RockSalt's long-awaited opening is scheduled for tonight, snow or shine. The restaurant will open at 5 p.m. for a soft opening dinner service, but it will be unable to serve alcohol due to a delay in ABC permitting. Owner Travis Coxton says the restaurant will serve mocktails in place of liquor drinks until the inspection process is complete.
Seating for RockSalt was delivered last week, with reclaimed wood tables and chairs from a woodworker in Virginia starting to fill the floor. Computers were in the process of installation on Friday, and Jessica Opperman planned on training her front-of-the-house staff over the weekend.
Menu items include a raw bar with oysters, clams, mussels, and shrimp, as well as caviar. Entrees are mostly from the sea, like a bowl of mussels in a Thai green chile broth with rice noodles, but for land eaters, there are also steak, chicken, and lamb options.
RockSalt is now taking reservations on both OpenTable and their web site, where you can also see the full menu.
Learn more about RockSalt from our earlier interview with Chef Jay Pierce, which you can read here.