Room We Love: A 'Zen Den' in Foxcroft
EMC Design creates the antithesis of a man cave with this bright and soothing space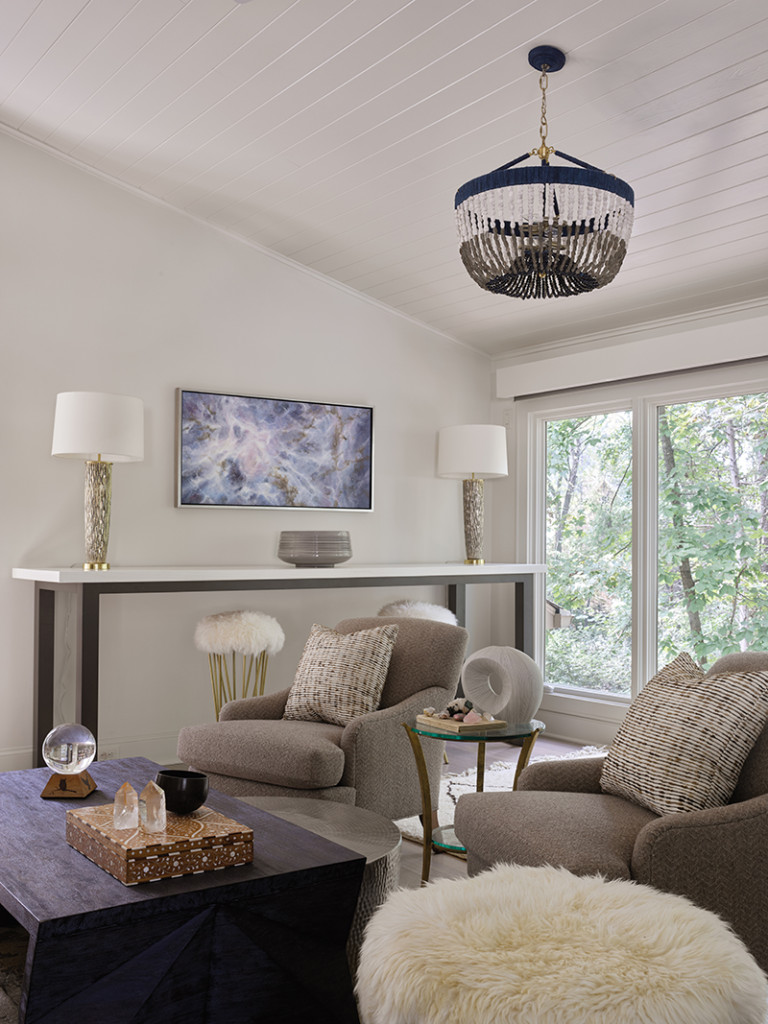 WE'VE ALL HEARD of man caves, but what about a space for the woman of the house? Elizabeth Mydosh of EMC Design created this area for relaxation and positivity, coined "the zen den."
CRYSTAL CLEAR
Mydosh's client meditates often, so she wanted a calming room to use her healing crystals and display her crystal ball.
HANDCRAFTED
Mydosh had a custom crafting table built to allow her client to work while standing without sacrificing the view of her Foxcroft backyard. A painting of the Tarantula Nebula by Patty Ray Avalon hangs above the table.
TEXTURES
Mydosh hoped to create a minimalist aesthetic with the room, but she adds, "We shouldn't divorce ourselves from textures." Faux fur adds contrast to gold-ridged Nickey Kehoe lamps.
ENLIGHTEN
A custom Ro Sham Beaux beaded chandelier hangs over the space, emphasizing the room's neutral colors. The browns, golds, and whites in the den let the greenery outside serve as the focal point.