RSVP etiquette
An invitation comes with certain standards and obligations. With wedding season underway, make sure you're prepared.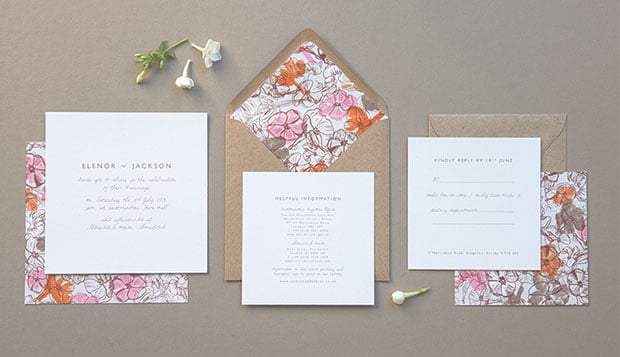 In a world of texting, instant messages, g-chat, and Facetime, it's no wonder many of us are thrown off when we receive a piece of snail mail.
When it comes to invitations and RSVP's, some budget-conscious brides are turning to online platforms as a way to track guest responses, but, for the most part, brides tend to remain traditional and love an old-fashioned invite-in-envelope.
For guests receiving a few invites this wedding season, make sure you're up-to-date on your RSVP etiquette before skipping off to the celebrations.
When should I respond?
If you receive an invite with a response card (the little piece of paper that has a checkbox stating whether or not you will attend), try to make your attendance plans soon. Once you know whether or not you'll be there, send in your response card. Don't wait until last minute, as it prevents the host from planning seating charts.
Can I bring…?
The answer is no. Unless your boyfriend, children, pet (God forbid) is specifically listed on the invitation, then they are not invited. Remember, weddings cost money. An extra guest could cost upward of $100. Avoid putting the host in an awkward position by asking to bring someone who isn't invited.
What does the 'M' stand for?
When you see an 'M' at the start of the response card line, use it to start your title. For example, you might list "Ms. Holly Bennett" or "Mr. Luke Anderson." A married couple should write, "Mr. and Mrs. Luke Anderson."
What if there's no response card?
An invitation without a response card is unusual, but not unheard of. An RSVP regardless is always polite, especially if given a phone number or email. If there is no contact information on the invitation, you're off the hook and no RSVP is needed. You can expect an informal, cocktail-style reception.
Oops! I overbooked.
If, after responding you'll attend a wedding, you realize that you're overbooked on that particular day, don't panic. Inform the host that you will be unable to attend the wedding as soon as possible. This will give them enough time to adjust any seating arrangements and, hopefully, save the cost of an unnecessary place setting.