Save the Date: It's an Engagement Party for Couples at Belk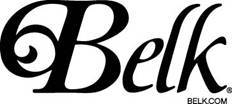 If you're having a hard time convincing your groom to go with you to register for your china, flatware, and crystal, maybe the Belk Engagement Party will be the event that finally gets him to agree. Just say these three words: drinks, food, and prizes and hopefully he'll say yes.

Some of the fabulous prizes you can win include two travel vouchers for airline tickets or a cruise, $1,000 in cash, three days and two nights at the Biltmore Inn in Asheville, or one of five $1,000 Belk gift cards. Sounds enticing, right?
Date: Thursday, August 26
Time: 5:30 – 8:30 p.m.
Where: The Home & Gift Registry Department at Belk Stores in SouthPark, Northlake Mall and Carolina Place Mall.
RSVP: No need but you can contact one of the above stores for more details.
Here are a few items you might like to register for while you're there. What do you have on your registry list?