Savory flavors
It's Thanksgiving week so we're diving into some of our favorite dishes for November and December weddings.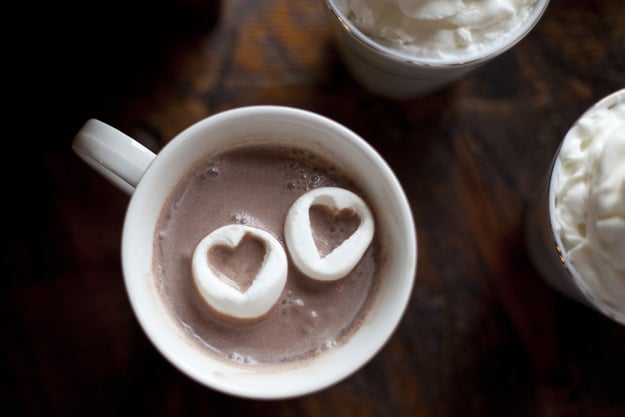 Pumpkin pie. HoneyBaked ham. Stuffing. Mashed potatoes and gravy. Turkey. Turkey. Turkey.
Whether you're traveling home for Thanksgiving this year, staying in Charlotte with your close friends or waking up at 3 a.m. to hit the stores, there's a good chance you'll spend the majority of Thursday (and the weekend, if you're lucky) enjoying some of the best foods of the year. We're hungry already!
If you're planning a wedding for the upcoming holiday months, your reception menu is the perfect place to incorporate seasonal trends and holiday favorites. We're going course-by-course to look at a few of our favorite ways to give your guests a taste of the holidays without going over-the-top.
Hors d'oeuvre
Start with seasonal dishes and add your own personal flavors and preferences for inspiration. We love the idea of mini grilled cheese, bacon wrapped apricots, lamb pizzettes or savory shortbread with smoked salmon.
Entrees
If you're having a wedding in late November or December, avoid the temptation of serving up a traditional, holiday spread. Guests will have had their share of turkey and will be ready for something a little out-of-the-box. Combine seasonal favorites with unexpected twists. Get the wheels turning with these suggestions:
Short ribs with truffle mac-n-cheese
Filet mignon with risotto cake
Horseradish crusted lamb chops with roasted sweet potato
Beverages
We love the idea of a winter weather beverage bar. Let guests have fun with an array of drink options perfect for chilly temperatures. Think apple cider, hot chocolate and eggnog with toppings galore. Don't forget to serve out of cozy mugs with your wedding date or monogram on them.
Dessert
As for your cake, first and foremost you should serve the flavor that you and your fiancé love. However, we would shy away from strawberry shortcake or lemon cake in the middle of December. Instead, work in seasonal flavors like pumpkin spice, red velvet or chocolate peppermint.