Say Something lovely in a creative way.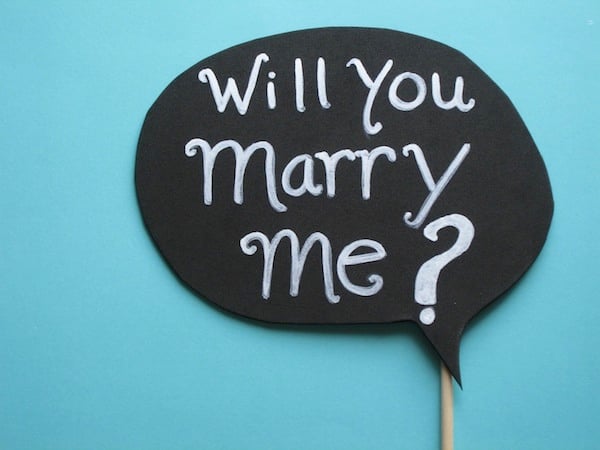 Always a sucker for a fun Etsy.com find, that's me. I was on the hunt for creative ideas for a photo booth I'm planning to set up for a friend's birthday party when I stumbled on these cute, simple, creative Wedding Collection Bubble Thoughts on a Stick by Mr. Bubble Talk. I say use them to say something lovely in a creative way for your wedding day—you and your groom can hold them up in a photo, for example—and here are five ways. (They also suggest a little inspiration for a DIY project if you're into doing the work yourself.)
1. Tell her you love her.
2. Ask her to marry you.
3. Announce your wedding day.
4. Fun wedding reception photo props.
5. Thank guests for attending.
Mini talk bubbles from $2.95 each; a custom design at $9.95 and a set of Mr. and Mrs. talk bubbles for $12.95. Affordable. Fun. Simple. Get them.