Scripture readings for church ceremonies
Looking for the perfect passage for your big day? Here are some options.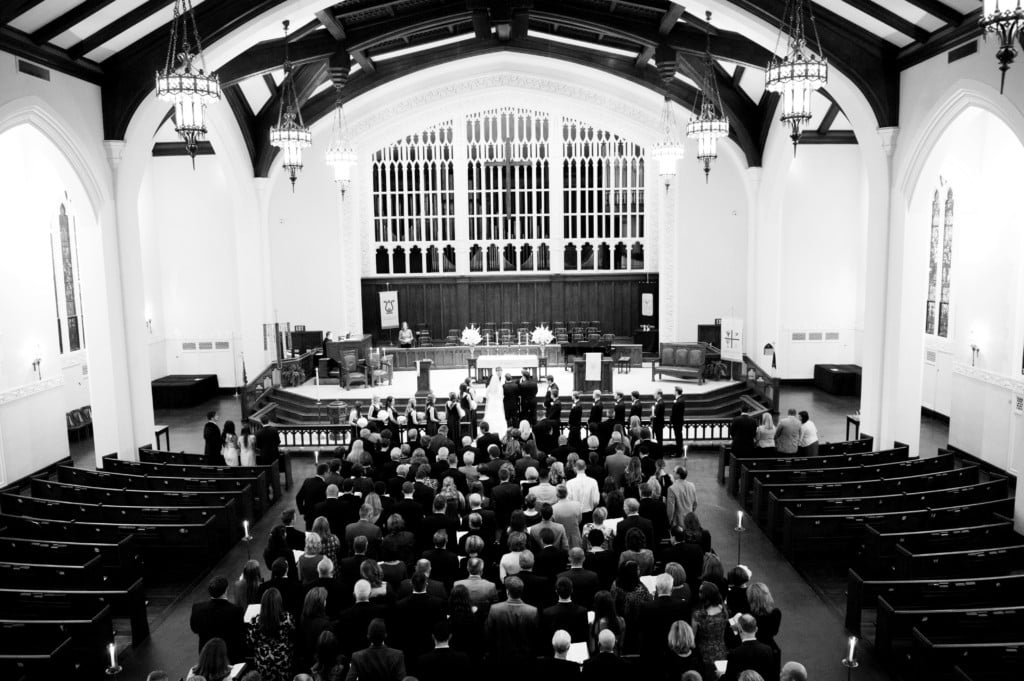 We all know and love that scene from Wedding Crashers when Vince Vaughn and Owen Wilson wager a bet on which Biblical passage will be read during a wedding ceremony.
"Twenty dollars First Corinthians."
"Double or nothing, Colossians 3:12."
The word "love" is mentioned more than 500 times in the New International Version of the Bible, so don't feel tied down to the traditional readings from I Corinthians or Colossians. If you're looking to incorporate Scripture into your wedding ceremony, the options are endless.
1 John 4:7-10
Dear friends, let us love one another, for love comes from God. Everyone who loves has been born of God and knows God. Whoever does not love does not know God, because God is love. This is how God showed his love among us: He sent his one and only Son into the world that we might live through him. This is love: not that we loved God, but that he loved us.
Ecclesiastes 4:9-12
Two are better than one, because they have a good return for their labor. If either of them falls down, one can help the other up. But pity anyone who falls and has no one to help them up. Also, if two lie down together, they will keep warm. But how can one keep warm alone? Though one may be overpowered, two can defend themselves. A cord of three strands is not quickly broken.
Philippians 4:4-9
Rejoice in the Lord always; again I will say, rejoice. Let your reasonableness be known to everyone. The Lord is at hand; do not be anxious about anything, but in everything by prayer and supplication with thanksgiving let your requests be made known to God. And the peace of God, which surpasses all understanding, will guard your hearts and your minds in Christ Jesus. Finally, brothers, whatever is true, whatever is honorable, whatever is just, whatever is pure, whatever is lovely, whatever is commendable, if there is any excellence, if there is anything worthy of praise, think about these things.
Isaiah 62:5
As a young man marries a young woman, so will your Builder marry you; as a bridegroom rejoices over his bride, so will your God rejoice over you.
Genesis 2:21-24
The Lord caused a deep sleep to fall upon the man, and while he slept took one of his ribs and closed up its place with flesh. And the rib that the Lord God had taken from the man he made into a woman and brought her to the man. Then the man said, "This at last is bone of my bones and flesh of my flesh; she shall be called Woman, because she was taken out of Man." Therefore a man shall leave his father and his mother and hold fast to his wife, and they shall become one flesh.