Second String Santa, Level Bar Opening, Christmas Bar Crawls, and More Dec. 6-9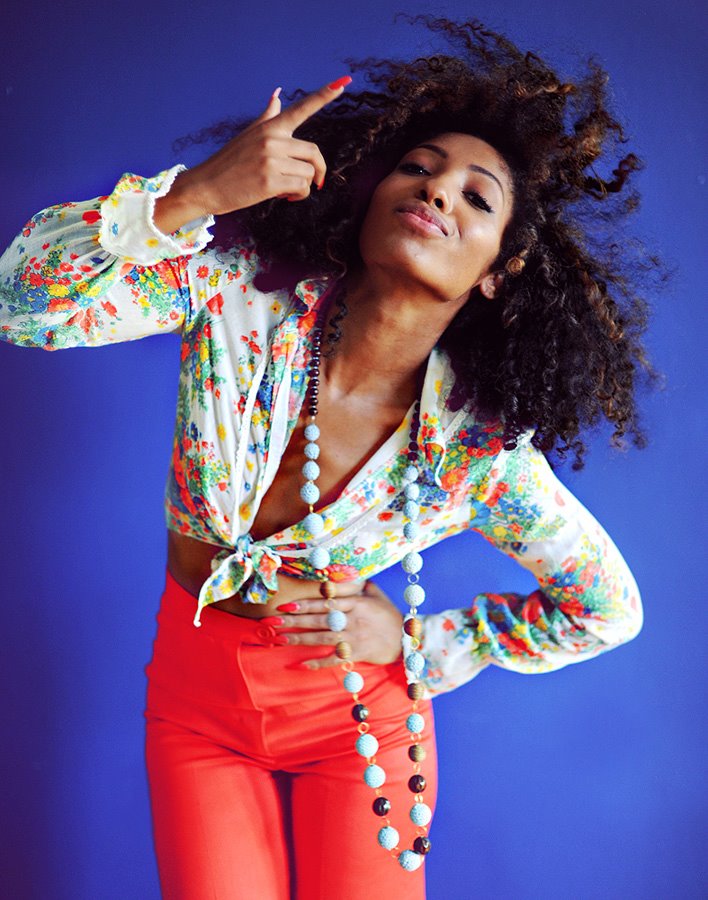 Your social calendar is probably filling up right about now. But make room for some of these events.
Thursday, December 6
Bill Hanna's Vintage Dance Band (monthly event)
This 20-piece orchestra band plays you through a night of music and dance. Try out your favorite styles of ballroom dancing: swing, shag, foxtrot, cha-cha, waltz, samba, salsa, and more. Got two left feet? Come early for the dance lessons at 7 p.m. Band plays 8-11 p.m. A dinner menu will be available. $10; RSVP to info@grandcentralevents.com. Grand Central, 1000 Central Ave., grandcentralevents.com.
24th Annual Second String Santa Holiday Party
It's one of the biggest holiday parties each year, and these folks party hard for a good cause. Toys are collected for The Salvation Army of Charlotte. Admission includes complimentary beer, wine, and appetizers, and there will be a cash bar for cocktails. Entertainment by A-Town-A-List. 7-11 p.m. Admission is $20 if you bring an unwrapped new toy, or $40 without. The Fillmore Charlotte, 1000 NC Music Factory Blvd., fillmorecharlottenc.com, secondstringsanta.org.
South Beach Thursdays (new weekly event)
The Sunset Club quietly closed recently, and in its place Level Bar has opened. The club's management describes it as a "South Beach-style super lounge" and they're hoping to make Thursday nights your favorite destination. Music by DJ Dirty. 10 p.m. Ladies admitted free. Level Bar, 1820 South Blvd., Suite 106, levelbar.net.
Friday, December 7
Ugly Christmas Sweater Bar Crawl
Put on your ugliest Christmas sweater and bar hop from Jackalope Jacks (5-7 p.m.), The Philosopher's Stone (7-8 p.m.), Kennedy's Premium Bar & Grill (8-9 p.m.), Ragin Uptown Party Bus (9-10 p.m.), The Peculiar Rabbit (10-11 p.m.), and end the night at Volume Lounge (11 p.m.-until). Proceeds will benefit Nevins Inc., for adults with disabilities. Registration, 5-7 p.m. $5. Jackalope Jacks, 1936 E. Seventh St., jackalopejacks.com, ticketssoeasy.com/volumelounge.
Jazz at the Bechtler (monthly event)
Get in the holiday spirit with jazzy renditions of seasonal classics, featuring The Ziad Jazz Quartet with pianist/vocalist Noel Freidline. Cash bar available. 6-8 p.m. $12 (free for Bechtler members). Bechtler Museum of Modern Art, 420 S. Tryon St., bechtler.org.
In Your Face Vol. 5
Party to music by saxophonist Steven Daley paired with DJ Frenzy, playing electro, progressive, and dubstep. Presented by db Promotions and Sounds of Anarchy Las Vegas. 10 p.m. Cost varies; VIP tables available, vip@kazbacharlotte.com. Kazba, at EpiCentre, 210 E. Trade St., kazbacharlotte.com.
The Gift III
It's a hip hop holiday party, with music by Ciroc and Bad Boy's own DJ SNS. Presented by Status Inc. 10 p.m. Free until 11 p.m.; cover charge after; VIP tables and hookah available. Societe, 1202 Charlottetowne Ave., societecharlotte.com.
Saturday, December 8
13th Annual Santa's Uptown Bar Crawl
Lazy Day and friends are guiding you through Uptown, making stops at more than a dozen bars, including Dixie's Tavern, Fox & Hound, Fitzgerald's, Prohibition, StrikeCity, Mortimer's, and more. 4 p.m.-2 a.m. $13 in advance; $20 day of. santabarcrawl.com.
Dance Out Hunger
It's a benefit for Second Harvest Food Bank of Metrolina that promises to keep you on the dance floor, with at least seven DJs playing throughout the night—Aaron Sigmon, Glojin, Anya, Krazy Kris, Emonei, Dark Intelligence, and DJ Bryne 1—from the main room to the patio. Presented by Top Down Productions. 9 p.m.-2 a.m. Admission is five canned goods or dry pantry items ($50 without, hence it's far cheaper to donate the items). Dharma Lounge, 1440 S. Tryon St., dharmacharlotte.com, facebook.com/TopDownQC.
Rick Ross MMG Concert After-Party—CANCELLED (read about it here)
After his concert at Bojangles' Coliseum, Rick Ross hosts this after-party. 10 p.m. $20 and up in advance; VIP tables available. Club 935, 935 S. Summit Ave., club935.net, ez-tixx.com.
Wynter Solstice
The city's hottest new nightclub is getting some "winter" treatment, with a special performance by chart-topping dance artist Wynter Gordon. 10 p.m. $10 and up; VIP tables available, vip@labelcharlotte.com. Label, 900 NC Music Factory Blvd., labelcharlotte.com.
Sunday, December 9
Lashes and MustASHES Ultimate Tailgate
This Atlanta-based portable, luxury cigar lounge is setting up shop for Carolina Panthers and Atlanta Falcons fans to enjoy premium cigars, food, cocktails, and music by DJ Khaos. 10 a.m.-4 p.m. VIP $25; or a la carte. Corner of South Graham and Third streets. lashesandmustashes.com, facebook.com/LashesandMustASHES.
Carolina Panthers vs. Atlanta Falcons Tailgate
Root for the home team, while enjoying food from various restaurants, a fully staffed bar, indoor seating, live music on an outdoor stage, a live WFNZ broadcast, and plenty of TVs. 12 p.m. Free. WFNZ/CPI Security Doghouse, 401 W. Morehead St., charlotte.cbslocal.com/show/the-cpiwfnz-dog-house.
Sunday Funday
Bar Athletes is hosting a beer pong and flip cup tournament, and the Sunday Night Football game will be shown. Plus, there will be draft beer specials. 6 p.m. Free. Volume Lounge, 1801 Commonwealth Ave., facebook.com/VolumeLounge, barathletes.com.
Verify dates, times, prices, and other info at the web addresses listed for each event.
Be sure to bookmark www.charlottemagazine.com/Blogs/Dusk-Till-Dawn to stay plugged into Charlotte nightlife. Follow me on Twitter @HollidayInk; email me at jarvish@grownpeopletalking.com.