Sharing the holiday season
You can't imagine Thanksgiving anywhere other than your family's mountain home in Vermont. His mom insists you attend their extended family luncheon at his grandparents. What do you do?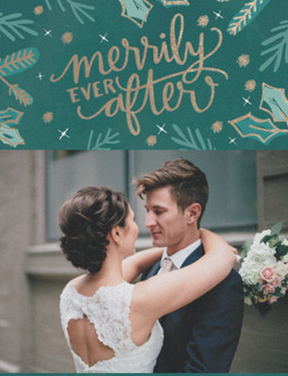 It's the most wonderful time of the year… for the most part, anyway. When you're a newly engaged or married couple, deciding where to go for which holidays can often get tricky, especially when family traditions run deep.
My husband and I got married early last November. I remember having the dreaded conversation on our honeymoon – "So. Where do you want to spend Thanksgiving and Christmas?" while secret hoping, "Please let me decide, please let me decide, please let me decide."
Follow these tips and tidbits of advice to help make the holiday season exactly what it's supposed to be – joyful and full of love.
Communicate early. Don't put off the holiday conversation until the week before Thanksgiving.

Discus your priorities. Maybe you can't bear the thought of giving up Christmas Eve, but Thanksgiving is more flexible. Express what's most important to you and see what's most important to your husband before committing.

Listen. It's only natural to be selfish, but remember that he has a family, too, who loves him dearly and cherishes his time (and yours!). Take time to consider what he wants.

Talk to your parents. Be considerate and thoughtful, but don't be afraid to stand your ground. Remind them that balancing new families is tricky.

Be kind. Be kind to your spouse. Be kind to your spouse's family. Be kind to your own family.
Fights will probably happen. Someone will probably be disappointed. But remember, seek the best in your husband, his family and his traditions and have him do the same for you. Soon, you'll have your own traditions together to love and call your own.